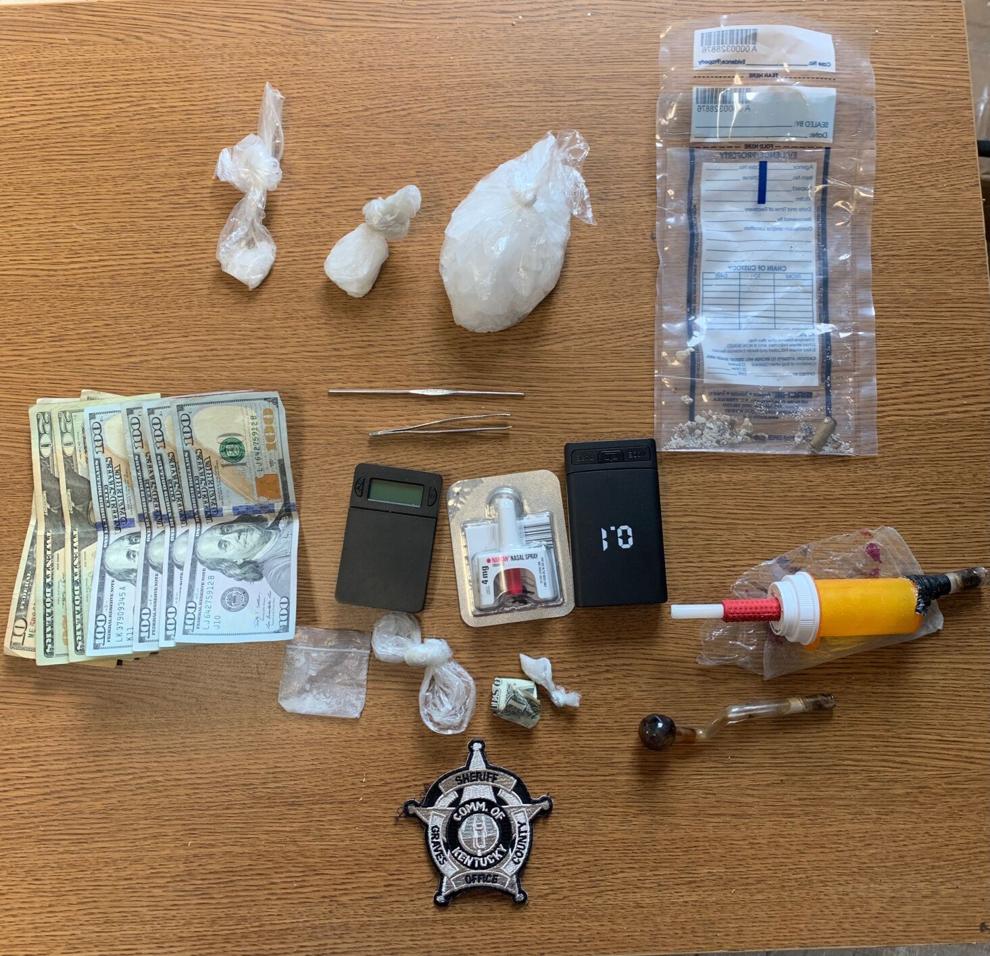 GRAVES COUNTY, KY — Five people have been arrested in a drug investigation in Graves County, the county sheriff's office says.
The Graves County Sheriff's Office says investigators — aided by law enforcement officers with the Hickman County Sheriff's Office and Kentucky State Police — uncovered about five ounces of methamphetamine, naloxone and items associated with drug use while carrying out a search warrant Thursday afternoon. The search was carried out at a home in the 3200 block of Kentucky 849 East near the Boaz community.
Five people who were at the home when investigators arrived were arrested on drug charges. 
The sheriff's office says 22-year-old Heather M. Wilson of Pahokee, Florida, was arrested on charges of meth trafficking, tampering with physical evidence and possession of drug paraphernalia. 
Investigators also arrested Graves County residents 21-year-old Dustin A. Boyd, 56-year-old Michael D. Sullivan, 30-year-old Shannon K. McFarland and 33-year-old Autumn A. Hunter on charges of possession of meth and drug paraphernalia.