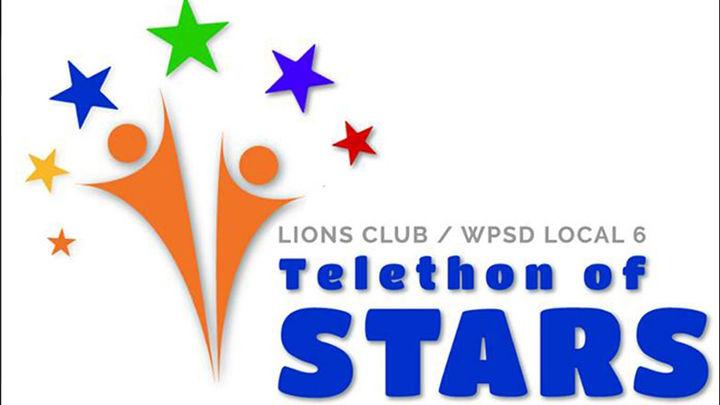 PADUCAH — The 63rd annual Lions Club/WPSD Local 6 Telethon of Stars is this Saturday. The free concert and telethon gives you the opportunity to donate to centers that help local children and adults with disabilities. At the concert, you'll also have the opportunity to bid on items donated by local businesses in a silent auction.
The concert will be held from 6:30 p.m. to 10 p.m. at the Carson Center in Paducah. The silent auction will be held in the Carson Center lobby, and attendees can bid on baskets, gift cards and more while enjoying the telethon. The proceeds will go to the same great organizations that benefit from the telethon: Easterseals West Kentucky, Easterseals Southeast Missouri, TLC/The Therapy Center in Southern Illinois and the University of Tennessee at Martin's Infant Stimulation Program.
Also during the telethon, The Lone Oak Lion's Club will offer children's eyes screenings in the Carson Center lobby. The screenings will be performed by trained volunteers using a machine that can detect vision issues. If the machine indicates an issue, the children will be referred to an eye doctor. 
The silent auction items were donated by:
— Paducah Olive Oil Company
— Montgomery Gardens
— Ballard's Tack and Supply
— Parcell's Deli
— Midtown Market
— Applebee's
— Outback
— JP's Bar and Grill
— Tribeca Mexican Cuisine
— 1857 Hotel
— Doe's Eat Place
— Grill 211
— Aloha Pools and Spas
— Mayfield Veterinary Clinic
— Beads & Rugs By ATA
— Simply B. Gifts
— Wagner Wine & Spirits
— Dough & Co.
— Ah Shucks Popcorn & Treats
— Strawberry Hills Pharmacy
— The Paisley Peacock Florist
— The Dirt Road boutique
— Golden Carrot Natural Foods
— Carlins Concept Salon Spa
— Furkidz Pet Hotel, Spa and Daycamp
— Rafferty's
For more information about this year's Telethon of Stars, click here.