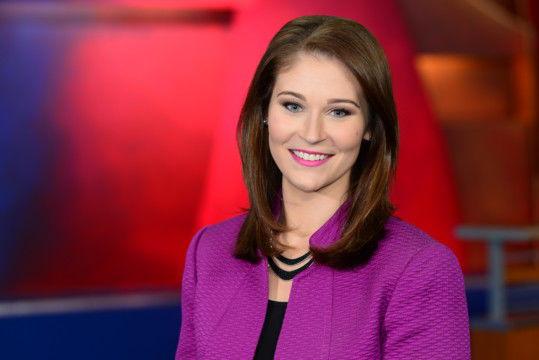 Brianna Clark is a morning anchor at WPSD Local 6. If there was one word to describe her, it would be vibrant!
The minute Brianna starts talking, you can tell she's not from around here. She grew up near the beautiful town of Stillwater, Minnesota where she spent her free time four-wheeling with her brother, snowboarding with her dad and shopping at Mall of American with her mom.
At a young age, Brianna discovered her first love… theatre, and it was that love for the stage that lead Brianna straight into the field of broadcast journalism.
In 2009, Brianna graduated with honors from Stillwater Area High School. In the fall, she started her freshman year at the University of South Dakota.
Described as somewhat quiet in high school, Brianna started to shine when she got to college. She was an active member of the school's student-run television station, Coyote News. She first worked as a teleprompter operator but quickly moved into other roles, including anchor and producer.
In spring 2013, Brianna received her Bachelor of Arts in Multimedia Journalism from the University of South Dakota, and a minor in Theatre. She then headed to Sioux City, Iowa and became a reporter for NBC affiliate KTIV.
Brianna joined the Local 6 news team in November 2015 and she's always on the hunt for a good story.
If you've got a news tip, just shoot Brianna an email at bclark@WPSDlocal6.com.
You can also check in to see what she's working on by following @brianna___clark on Twitter.
Don't forget to click here to "Like" Brianna Clark on Facebook.