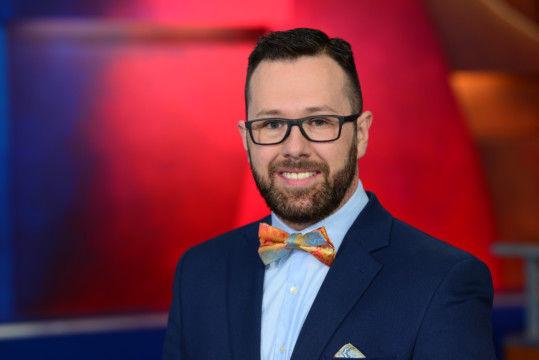 Jason Lindsey is a meteorologist, STEM certified educator and author. He is the weather anchor for Local 6 Saturday, as well as Local 6 at 6 and 10 on Saturdays. One of Jason's most interesting features is the Hooked on Science experiment segment he shares with the help of local child scientists during Local 6 Saturday. He also appears on the NBC Today Show, getting America "Hooked on Science."
Jason studied meteorology and journalism at Western Kentucky University, where he earned a Bachelor of Science degree. He has worked diligently for more than 10 years to take his hands-on, kid-friendly science curriculum beyond the classroom. Each year he performs educational science experiments at schools and community events throughout the region.
Jason previously worked as a chief meteorologist, backpack journalist, science reporter, and webmaster at stations from Wyoming to Kentucky.
He now produces and hosts "Hooked on Science," a hands-on science segment, which airs on television stations across the nation.
Jason is married to Lena Lindsey. They keep busy with their four kids Conner, Ethan, Brynna, and Madigan.
Click here to follow Meteorologist Jason Lindsey on Facebook.