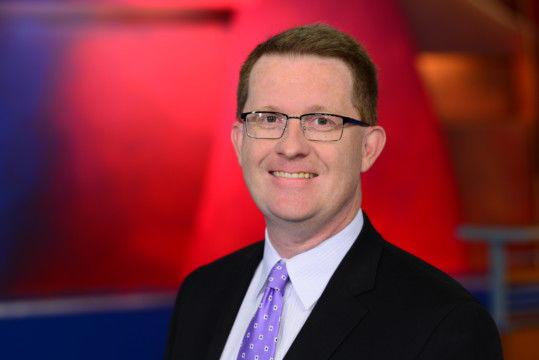 Sports Director Jeff Bidwell began his career as a News Producer. But even then, his goal was to become a sportscaster. For two years he did double duty at WAGT in Augusta, Georgia, producing newscasts while also serving as a fill-in sports anchor and reporter. During this time, he earned the 1999 Georgia Association of Broadcasters Best Sports Feature Story Award.
In May 2000, Jeff became the weekend sports anchor at WAGT and continued developing the his style as an accessible sports anchor who looks at sports with the humor that WPSD Local 6 viewers have already come to enjoy. When asked about his career highlights, Jeff lists coverage of the 2000-2002 Masters Golf Tournaments, the World Series and the Daytona 500.
Catch Jeff Bidwell's sports reports each weeknight at 6:00 and 10:00 on WPSD Local 6.