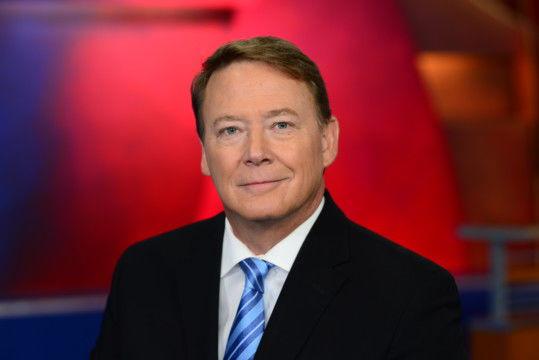 Mike Mallory currently anchors WPSD Local 6 Today as well as the hour-long Midday newscast.
Mike is proud to serve as chairman for the St. Jude Dream Home Giveaway. He makes an annual trip to Memphis to highlight the hospital and tell amazing stories of some of the patients there. Paducah's Dream Home has set national records for ticket sales and raised literally millions of dollars for St. Jude. Mike is also chairman of the local Walk to End Alzheimer's, previously known as the Memory Walk. His work with the Alzheimer's Foundation helped earn Mike the "Better Life Award" from the Kentucky Association of Health Care Facilities.
A native of Olmstead, Kentucky, Mike came to Local 6 from WTVW in Evansville, where he was a sports anchor, morning show host, and feature reporter for almost 11 years. In 1998, he moved to our market to anchor Local 6 Today. He's also remembered for "What's it Worth," the popular antiques segment, and "Mallory's Gallery," funny features colored by Mike's unique sense of humor.
A graduate of Western Kentucky University, Mike's first television job was at TV43 in Hopkinsville before returning to his college town of Bowling Green, where he worked at WBKO for two years.
Mike married his high school sweetheart, Jenny. Mike and Jenny are the proud parents of three sons: Will, Alex, and Matt.
You can email Mike at mmallory@wpsdlocal6.com. You can also follow his Facebook page by clicking here.