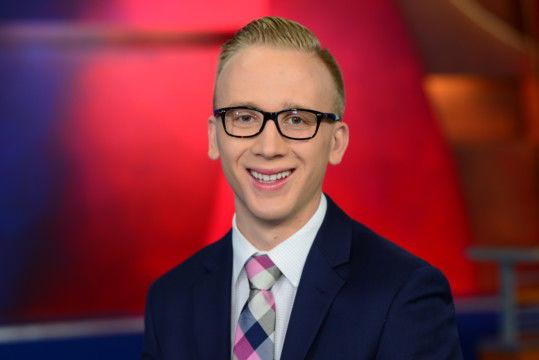 Noah Bergren joined the WPSD Local 6 team as a meteorologist in August 2018.
Born and raised in central Connecticut, Noah's passion for weather began at a young age while living in the harsh winters and changeable summers that New England presents. Growing up Noah was able to experience everything from blizzards, to tropical storms, and tornadoes.
One of the most memorable storms to forecast and live through was the historic blizzard of February 2013, when Noah's hometown received over 35" of snow in roughly one day!
Noah earned his Bachelor of Science degree in Meteorology from Penn State, recognized throughout the industry as one of the top schools for atmospheric science. While at Penn State, Noah was able to work as the head of communications for the Campus Weather Service, the oldest and largest student-run forecasting and broadcasting organization in the country. It was here that Noah led the complete redesign of the Campus Weather Service's broadcast graphics system, as well as appeared live on The Weather Channel for storm coverage in Central Pennsylvania.
Noah is a member of both the American Meteorological Society and National Weather Association.
Before joining WPSD Local 6, Noah was on-air in State College, Pennsylvania.  He interned and freelanced at WTAJ News in Altoona, PA and NBC Connecticut. Outside of the office, you will find Noah enjoying his other passion, sports. He is a die-hard Penn State Nittany Lions fan, and enjoys skiing and playing golf and basketball.