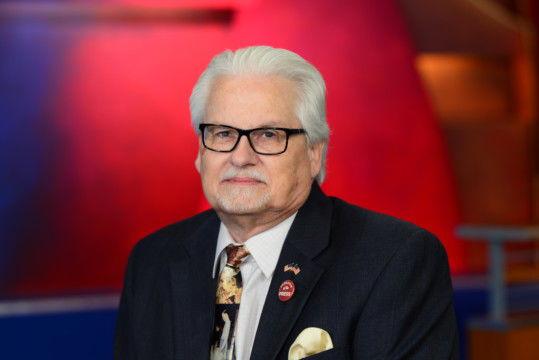 News Director Perry Boxx is a 47 year veteran of the broadcast industry. He has been a journalist since 1976 and a television news director since 1980.
Perry was born and raised in the Mississippi Delta of northeast Arkansas in Paragould. He worked for his home town radio station, KDRS-AM, beginning in high school. After graduation with a degree in Political Science from Arkansas State University, he began his television journalism career at KAIT TV in Jonesboro, Arkansas, where he was a reporter and weekend anchor. He moved at KARK in Little Rock and worked as a reporter, anchor, producer, assignment manager and then News Director.
He has managed news organizations all over the country. He is a recipient of the top two awards in broadcast journalism, the DuPont and Peabody. He has also won other national awards including the Clarion and the NAB Service to America Award. Other honors include multiple Emmys, Murrow Awards and Best Newscast Awards in eleven states. He is a Kneeland Fellow.
Perry has two grown children, Miller and Cain Anne. He is a fan of antique and collectible stores. He lives with his two cats, Sabbath and Stripe, his dog Hero and hundreds of books, mostly about Civil Rights, American History and Journalism. Perry loves his family and friends, the 1st Amendment, the Constitution as a whole, and Journalism, in that order.