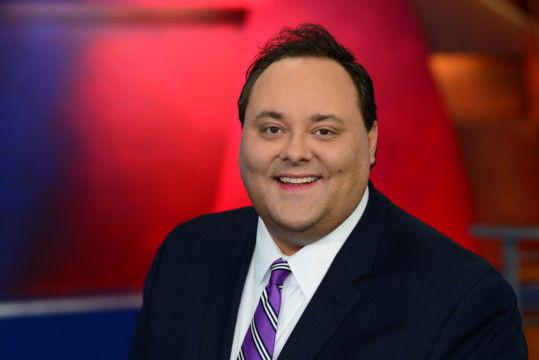 Mid-America Emmy nominated and Associated Press award winning journalist Todd Faulkner joined WPSD Local 6 in June 2007. He anchors the 5p.m., 6p.m. and 10p.m. newscasts with Jennifer Horbelt Monday through Friday. Prior to that he served as weekend anchor for WPSD Local 6 for five years.
The Mid-America Chapter of the National Academy of Television Arts and Sciences nominated Faulkner for an Emmy in 2008 and again in 2014. The nomination recognizes the region's achievements in television journalism.  Faulkner has received numerous Associated Press awards during his time as a television journalist dating back to 2003.
Faulkner came to WPSD Local 6 from the NBC affiliate in Clarksburg, West Virginia, WBOY-TV. There he worked as a producer, reporter and morning anchor. He also served as the primary fill-in anchor for all evening newscasts. Faulkner covered a number of breaking news situations, the Sago Mine explosion and President Bush's many visits to the Mountain State.
Before working in West Virginia, Faulkner spent time interning at WDTN-TV in Dayton, Ohio. He also lived in New York City and served as an assistant to a variety of projects at ABC's Good Morning America. While attending college Faulkner helped operate the student run television station WHEI-TV. There he served as producer, reporter, anchor, executive producer and station manager.
Faulkner is from Centerville, Ohio just south of Dayton where most of his family still resides. He holds a Bachelor of Arts Degree in Media/Television Communications from Heidelberg College in Tiffin, Ohio. His parents live in Centerville, Ohio while his older brother, sister-in-law and niece reside in Owensboro, Kentucky.
When the opportunity arises, Todd enjoys traveling throughout the United States and to foreign countries. Faulkner has spent time in England, France and the Czech Republic.
Faulkner is committed to devoting time and energy to worthwhile and volunteer causes in the community.  He has served as board member, board president, and now as emeritus-president/advisor, on the Board of Directors of the Oscar Cross Boys & Girls Club of Paducah.  He is also a former member of the Board of Governors for The Mid-America Chapter of the National Academy of Television Arts and Sciences, based in St. Louis, Missouri.
Get in touch with Todd by emailing him at tfaulkner@wpsdlocal6.com. You can also follow his Facebook fan page by clicking here.