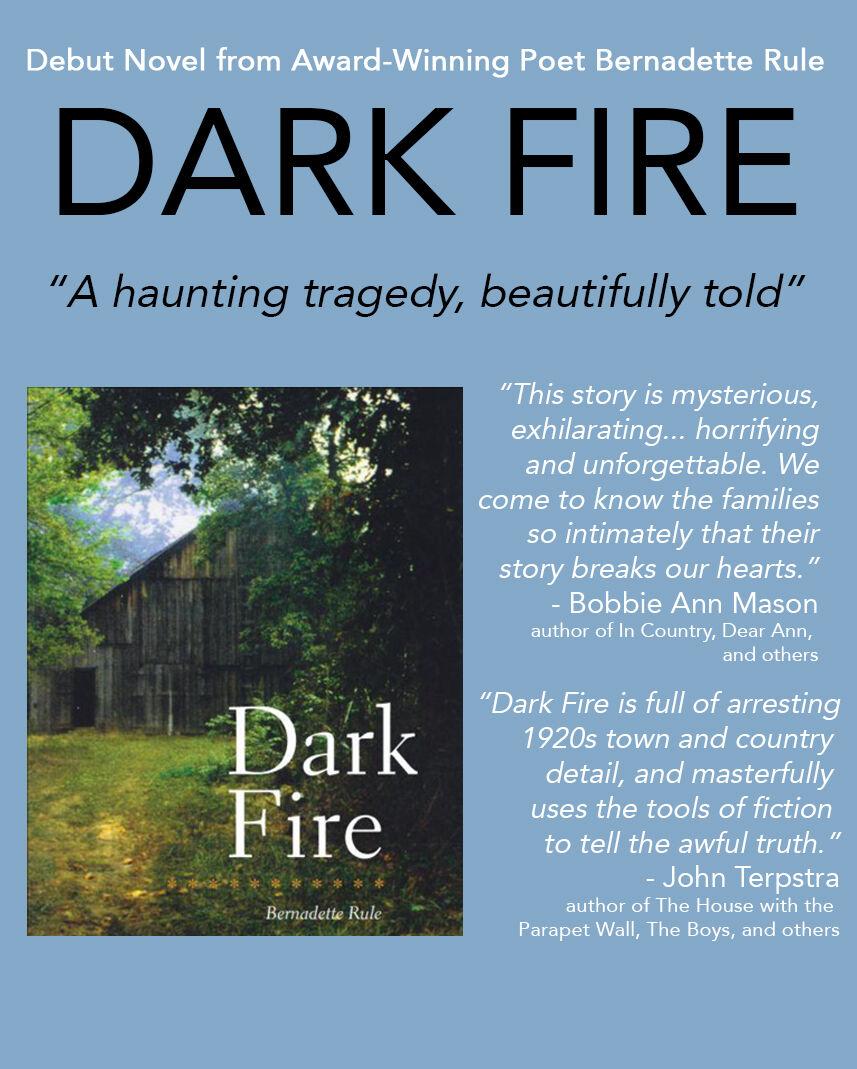 MAYFIELD, KY — One hundred years ago this month marks one of the deadliest nights in the history of Graves County, Kentucky, and historians argue it's perhaps one of the deadliest nights in the entire state's history.
Two families comprised of 11 people including adults, kids and toddlers were murdered the evening of June 25 into the morning hours of June 26, 1921.
The home and their bodies were burned, and no one was ever charged in connection to their deaths. The tragic incident happened during the infamous tobacco wars and silenced the Mayfield-Graves County community for 100 years — until now.
Graves County native Bernadette Rule details in the form of creative nonfiction what lead to the deaths of the Lawrence and Drew families in her new book Dark Fire.
"It tells the true story of two young farm families who were caught in the crossfire of the 1920s tobacco farmers' struggle to form a union, and they were massacred, and the story has been silenced for a century," Rule said.
The victims included 35-year-old Ernest Lawrence, 28-year-old Ola Lawrence, 4-year-old Fred Lawrence, 3-year-old Ethelyn Lawrence, 11-month-old Ralph Lawrence, 24-year-old Ottus Drew, 21-year-old Lora Drew, 3-year-old Harry Drew, 2-year-old Adell Drew, 3-year-old Madine Drew and 12-year-old Delmer Drew.

The families are memorialized with a stone atop a mass grave at Maplewood Cemetery in Mayfield. The marker reads, "Lawrence and Drew families eleven in number who met a horrible death in the burning of the Lawrence home near Hickory, Kentucky, on the night of June 25, 1921. One of the unsolved mysteries."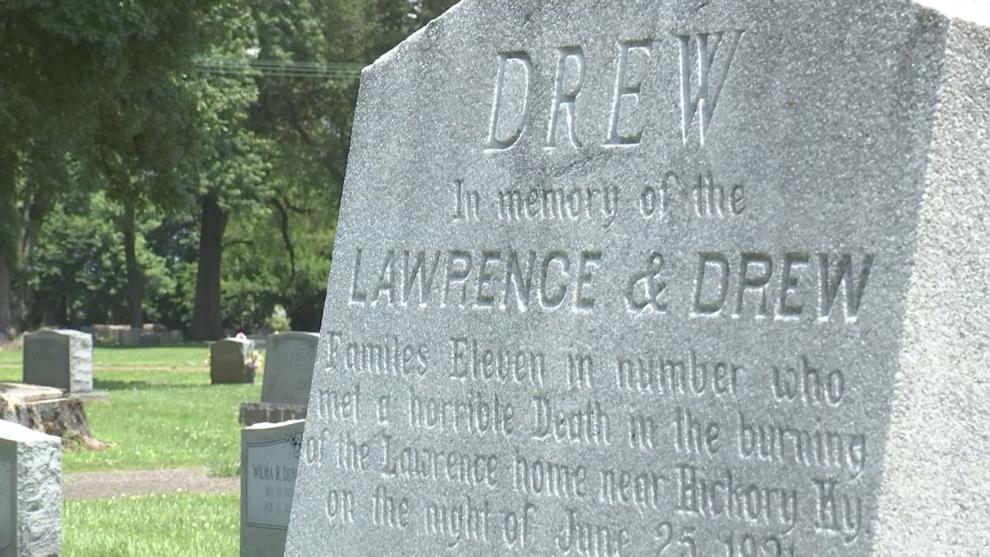 In her book, Rule contends there's no mystery at all. The families were massacred by Night Riders. Night Riders were an armed group of farmers in opposition to the tobacco monopolies who harassed and intimidated farmers who didn't join the union.
"As a child this was a story my father told myself and my brothers and sisters. By the time he told it to me again when I was a teenager I knew I wanted to be a writer, and so I took notes," Rule said.
She followed up with interviews in the 1980s with people who were children at the time of the massacre. The bulk of her research took place in the 1990s. Initially, she was unable to secure a publisher. Then, in 2021, the longtime project finally came to fruition when she successfully self published the novel.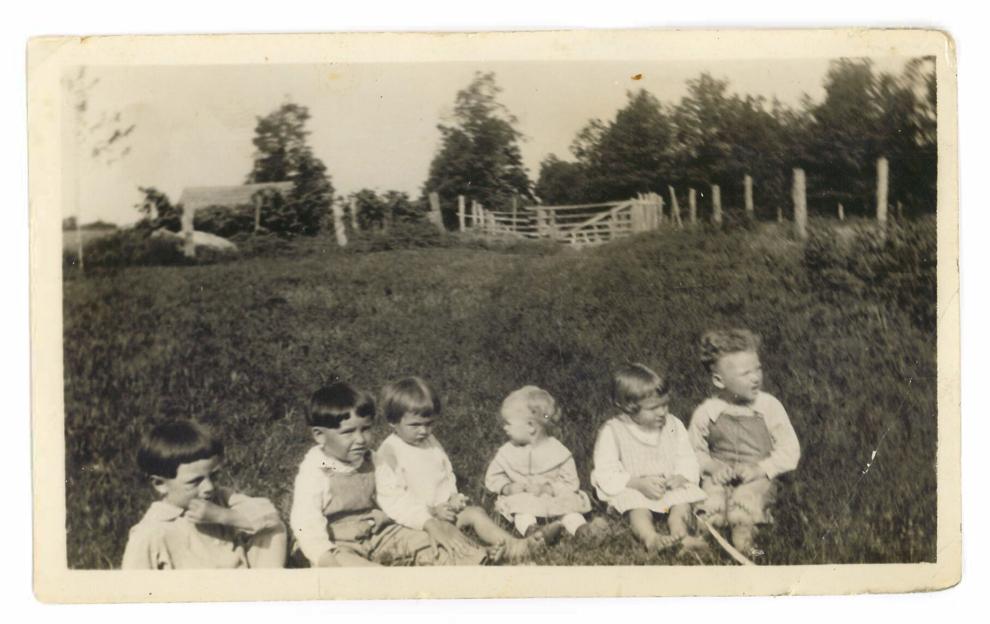 According to Rule, the deaths of the Lawrence and Drew families in 1921 stems from one year earlier.
"The Night Riders who were trying to form the union took over Mayfield in March of 1920, and they took over the town and burnt the tobacco chute which was the tobacco market at the time," Rule said.
Prosecuting any of the Night Riders for the crime eluded authorities as the Night Riders continued to terrorize the community, according to Rule.
"The Night Riders would ride out at midnight, borrowing tactics from the Ku Klux Klan. They would ride out at midnight to a farm, and they'd call a farmer out and beat him and warn him that if he sold his tobacco privately at the door and broke with the union that he would suffer more consequences."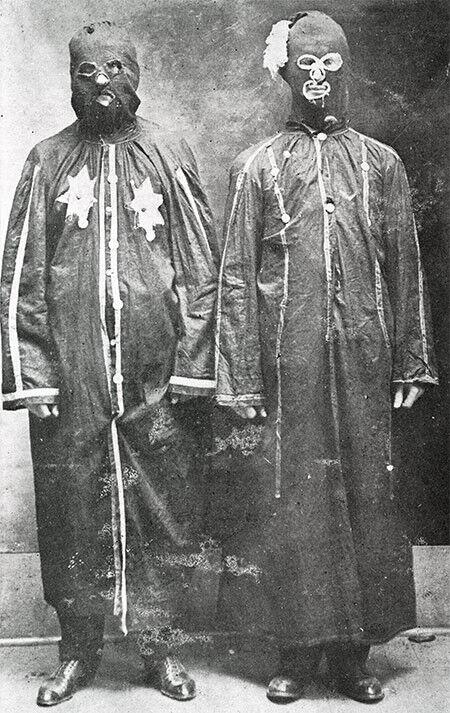 The Lawrence and Drew families were neighbors. Ernest Lawrence and Ottus Drew were farmers who had married sisters. Ernest Lawrence was in the tobacco union. Ottus Drew was not.
"I just simply put the stories I was told together into the narrative that formed as I did my research, and it became quite clear to me what had happened as I talked to people, read the coroner's report, dug around in archives and libraries and newspaper offices and so forth," Rule said of her book.
While exact details of that deadly night remain unclear, Rule concluded that Night Riders were responsible for the massacre.
"My grandfather, Hardin Rule, when he and the family went out in the middle of that night while the cabin was still burning, the house was still burning, they went out there and Hardin pointed out to Bernard, my father, and Pat, my uncle, that there was a fresh circle of horses hooves all around the house. So, he said it was Night Riders that did it. That was his immediate conclusion. It's a very logical conclusion for many many reasons. They were a terrorist organization that was creating a lot of fear in the community," Rule said.
No one was ever arrested or charged in the crimes as people in the community remained tight lipped out of fear and intimidation from Night Riders.
"That massacre silenced the community for 100 years," Rule said.
"This kind of thing happens to us again and again as we divide ourselves up. And you need only go as far back as January 6 of this year 2021 to Washington, D.C., to see what can happen when a leaderless mob forms for vigilante action. It is not pretty. It's quite ugly, and it is something that is with us. This is a human story, and it resonates right to our marrow and should," Rule said.
Rule hopes those who read the book walk away with a better understanding of how this tragedy unfolded, the forces that caused it and a bit of self reflection.
"We have to do right on this earth. We have to, and right was not done for the Drews and Lawrences. It never has been," Rule said.
Two families whose lives are now remembered and honored by one author's determination to shine light on this dark chapter in Graves County history.