Books are important in our lives. They open our minds to new ideas and take us to places we've never been. They're packed full with knowledge and they're fun to read. So, it's no surprise kids and adults visit their public library pretty often.
The American Library Association reports 1.5 billion in-person visits to public libraries in the United States in 2019. That number proves public libraries serve a purpose in our lives and in our communities. An American Truth is how public libraries started and how they've adapted over time.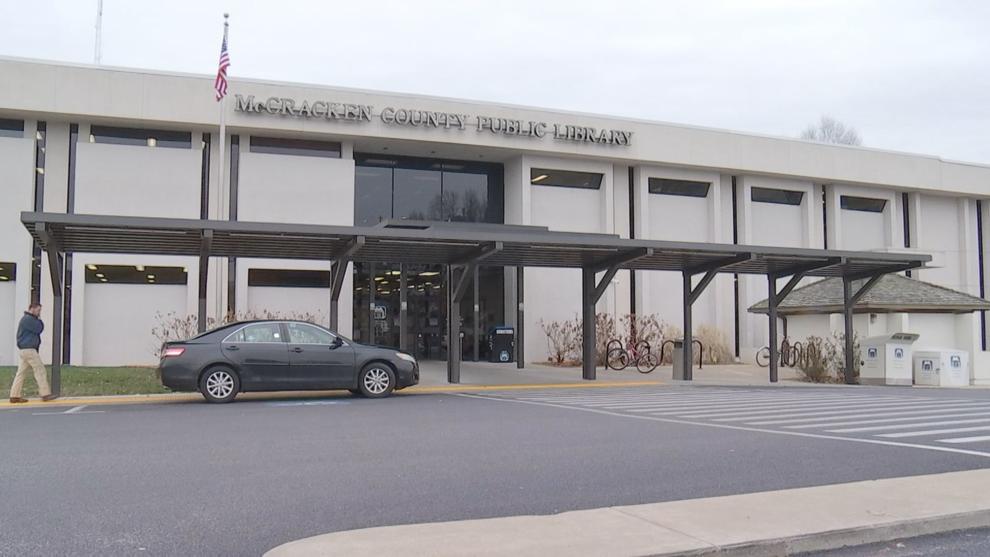 The next time you walk into the McCracken County Public Library don't be surprised if you see kids playing with toys or building castles with foam blocks. Public libraries are filled with more than just books to inspire learning. That's why Will Murphy and his daughter Bailey like to visit the library.
"It's just one of the best resources the city has, you know, besides the park and the Carson Center and we utilize all the time. Especially during the winter we like to come in here when it's cold," Murphy said.
And the fact that there are countless resources available for free is a win, too.
"I tell a lot of people that's one of the reasons we do come because it's free," Murphy laughed.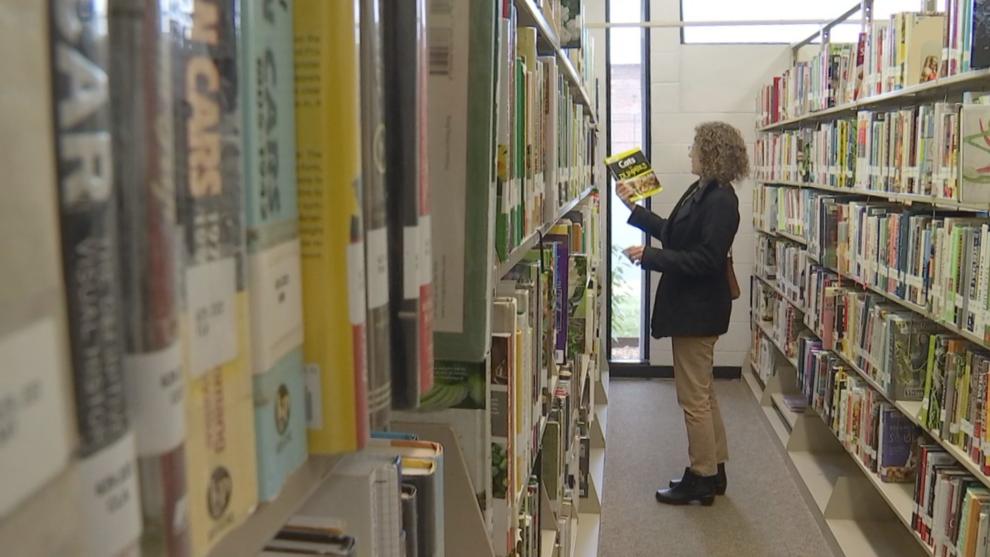 Public libraries are for adults, too. Heather Reid has always loved what the library provides her and the community.
"I love libraries. Anybody who's interested in learning loves a library. Just all the information - the inspiration - having books in your hand instead of trying to find them on a phone. I do a lot of e-reading, too, but I like going here because you can get variety and just check them out and go into a bunch of different worlds," Reid said.
McCracken County Public Library Director Susan Baier says the public library in any community is special.
"I think what is unique about the library is - we are, maybe the only place, where there is no expectation that you buy anything or spend any money. You can simply just be. And I think that's unique and I think that's special and that's what sets us apart," Baier said.
She added, "For years, public libraries were kind of pigeon holed in a way. They were thought of the place where you get the books. They were the book warehouse in the community and that has evolved. Libraries are these dynamic changing organizations that are really being pro active where they are."
Every single day people browse the library's book collection, borrow DVDs or spend time in the computer lab area surfing the web for fun or for research.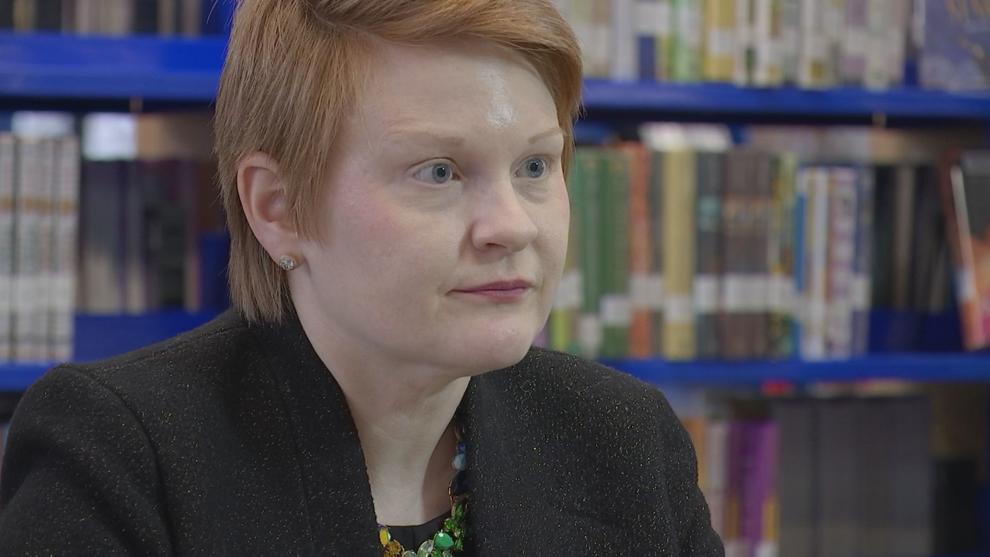 Baier says she doesn't view technology as competition to libraries. Instead, it's an important tool for libraries.
"I think we can all agree society is becoming more and more complex and you need to be informed and educated in order to be successful and navigate that. And, libraries have always been there to assist people with that and for years it's always been, in a very traditional sense, with providing books. And we're still doing that and that's not going away anytime soon. But we're also providing that digital literacy," Baier said.
The idea of a library has come a long way. In pre-Revolutionary War America books were hard to come by unless you were wealthy or a clergy member. In 1731 Benjamin Franklin helped bring membership libraries to the American colonies. He created a club of thinkers to discuss politics, philosophy and morals. Club members donated money to buy books from London which they read and shared amongst themselves.
In 1790 Franklin donated a collection of books to a Massachusetts town named after him. People living there agreed that the books were free for everyone to read, creating the nation's first public library.
The first totally tax-supported library came in 1833 in Peterborough, New Hampshire. The first large public library was soon founded in 1848 in Boston, Massachusetts.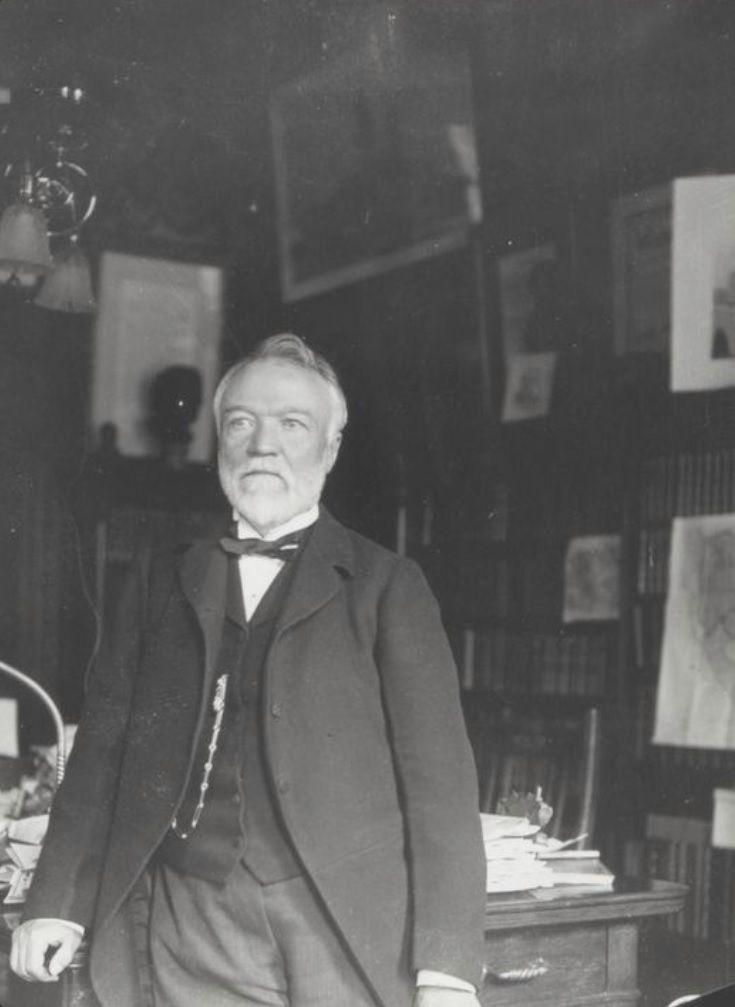 Later, steel magnate and billionaire Andrew Carnegie earned the nickname "Patron Saint of Libraries." From 1883 until 1929 he funded the completion of 1,795 libraries in the United States. Roughly 1,700 of those were public libraries while the remaining were academic ones.
"I think if Andrew Carnegie walked in here today or walked into any public library today he would think he got a good bang for his buck. That his investment in communities is still paying it forward," Baier said.
According to the American Library Association there are 16,568 public libraries in the United States today. That includes main locations and branches. The number of libraries in general skyrockets to around 116,867 in the U.S. when you include academic, school, armed forces and government libraries.
Public libraries are the cornerstones of a community. A safe area where people connect and everyone is welcome.
"Somebody living on the streets gets the level of service and dignity as a pillar in the community. We're very proud of that. I truly think it's sacred. It's what sets us apart and makes us really special," Baier added.
A special place to gather, to learn, to read and to celebrate our American Truth.