PADUCAH — You're taught at an early age that education is the key to success. However, not all people have the same kind of access to that opportunity.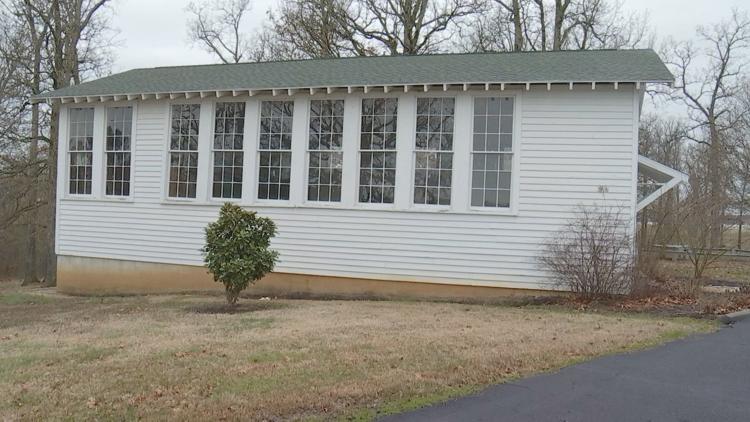 That's especially true of African-Americans in rural areas of the south in the early 20th century. In this American Truth, we're telling you the story of one man whose life's passion was to rectify that injustice and the lives affected for the better by his efforts.
But first, let's travel to the Graves County High School campus, where you'll find a plain white building with large, long windows and an unassuming front door. It sits just a stone's throw from the large and modern high school.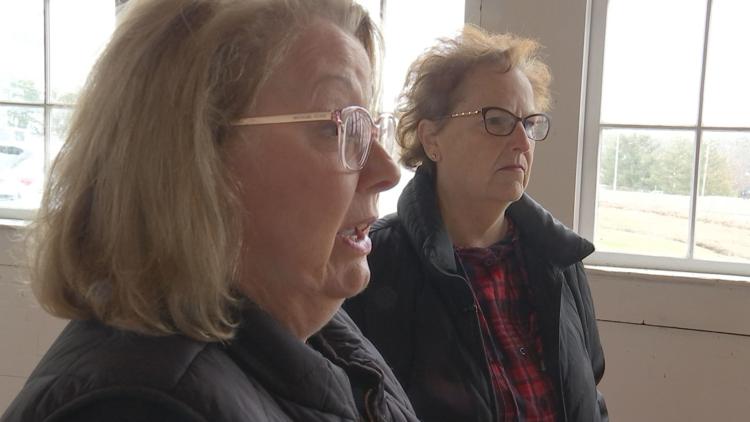 Inside that small white building are two women with a passion for history and a love for the one-room schoolhouse. Kim Wheeler and Debbie Smith are both retired from the school district, but the two met with WPSD Local 6 on a rainy, cold February day to talk about that building.
"The (building) drew us in! It was really exciting, and especially when we found out what kind of school it was. That even took it to another level," Wheeler exclaimed.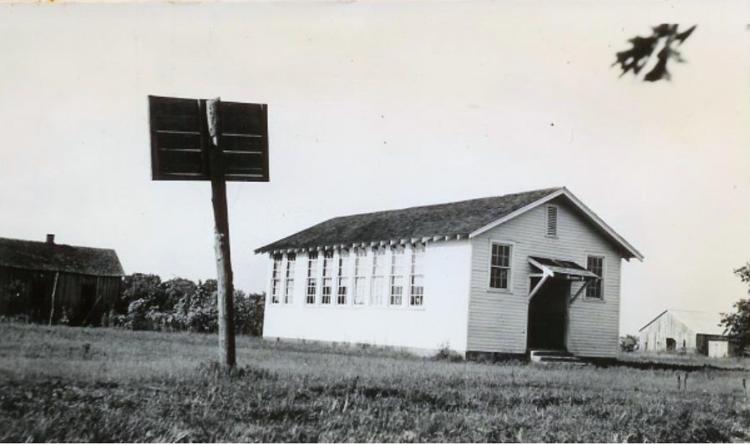 The school's past is what impressed the duo the most. They discovered it while researching what would ultimately become "The Chalk Dust Project: A History of Schools in Graves County," a comprehensive book that catalogs all schools in the county.
"A guidance counselor at Central Elementary contacted me and said, 'Have you all looked at the old Hickory Colored School?' And I said, no, we didn't know there was one," Smith said.
Once they learned about the school, the real work started to find it.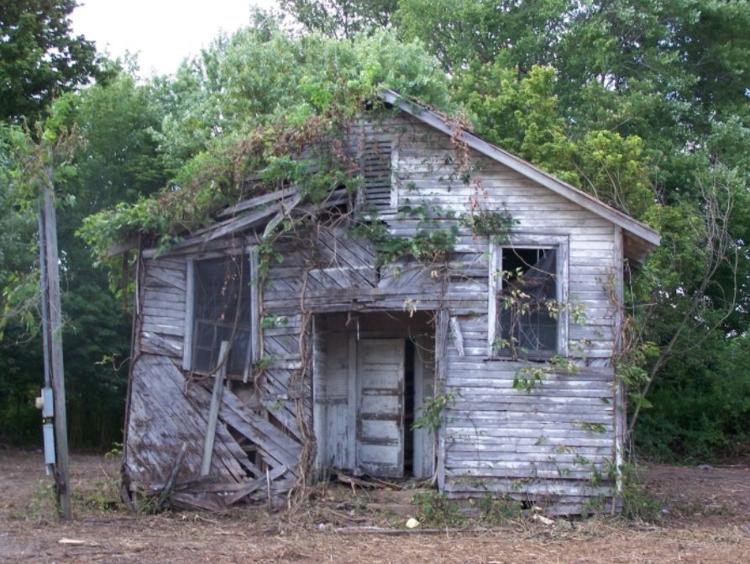 "(Kim) was driving us, and we went the exact same way that they told us to go. We couldn't find it," Smith said.
"We went up and down that road six times at least. We couldn't find it," Wheeler laughed.
Then, finally, tucked underneath tall trees and covered with years of overgrown brush, the two spotted it. Mother nature had certainly taken its toll on Hickory School from when it was built in 1925. Inside, it was even worse.
"There was furniture. There was tables. There was just debris," Wheeler said.
Volunteers and other groups helped clear away that heap of trash. WPSD Local 6 reported on those efforts in 2008 when the district relocated the structure next to the high school. As Wheeler and Smith's passion project took off, they realized what they'd truly discovered. This isn't just any old one room school house. It's what's known as a Rosenwald School.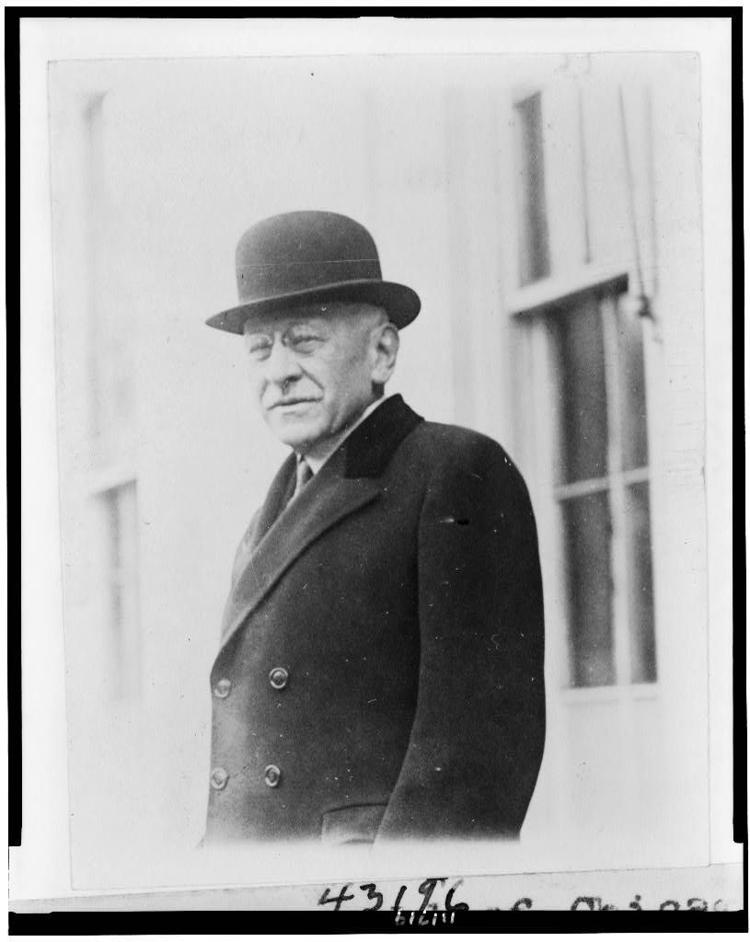 The billionaire philanthropist was born to Jewish immigrants in Illinois in 1862. Julius Rosenwald most famously served as part owner and CEO of Sears Roebuck. Later, he established the Rosenwald Fund to boost a massive school-building initiative in the south in the early 20th century. During a two-decade span roughly 5,000 schools were built for rural black children in 15 southern states. His initiative had a massive stretch across the southern part of the country.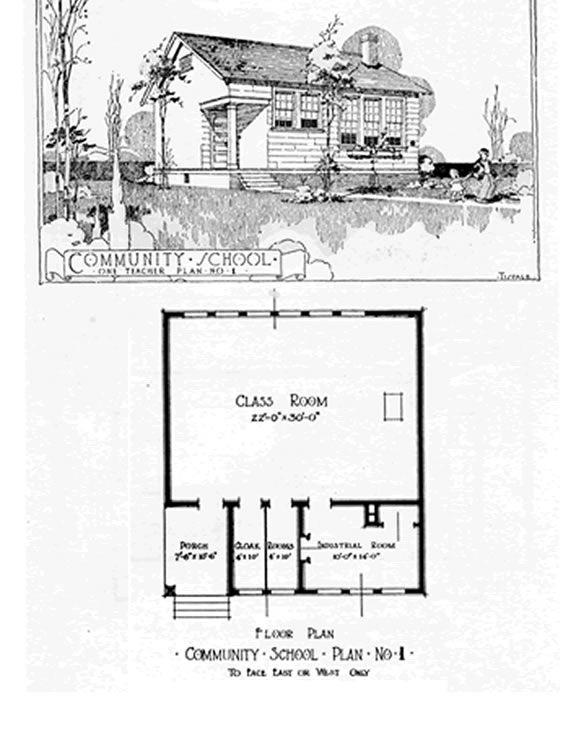 His plan to build schools for African-American children picked up steam when he teamed up with prominent African-American of the time, Booker T. Washington. Together they crisscrossed the south explaining how the Rosenwald Schools project worked.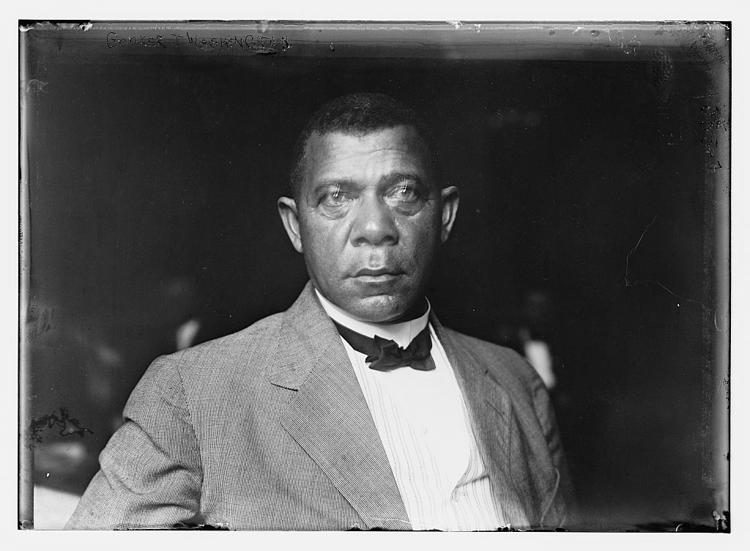 Communities picked a school design from a number of options. Rosenwald provided seed money, but he expected communities to commit their own share, too.
For example: Rosenwald gave $500 to help build Sedalia Colored School in Graves County. The community raised $2,000, and the school was built for $2,500.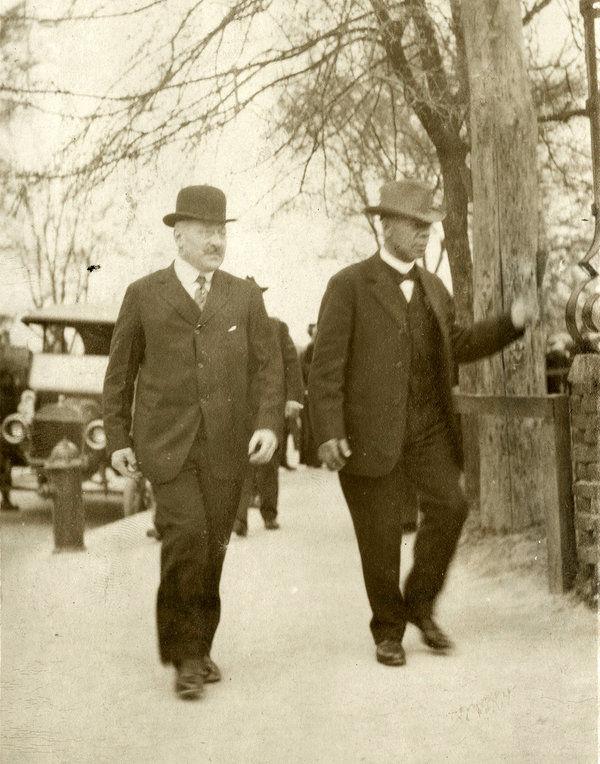 In 1924, Water Valley Colored School was built in Graves County with $400 in seed money from Rosenwald. The black community donated $125, and the public school system gave $1,625 for a total cost of $2,150.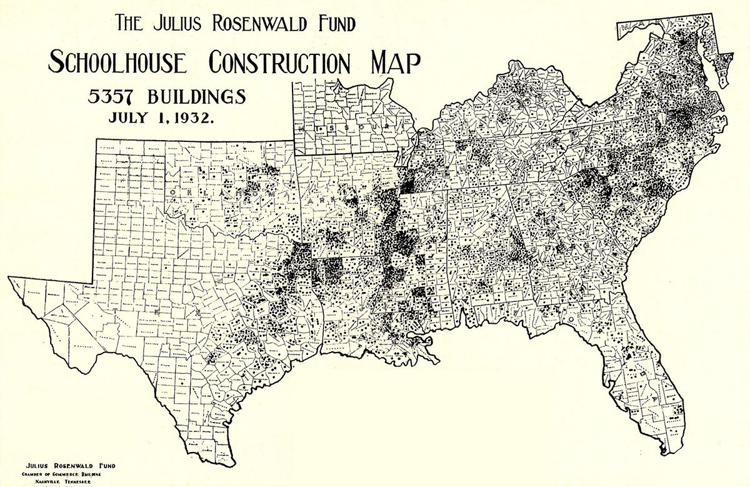 Nearly 100 years later, it's harder to find these unique schools. Where they once stood only trees and flowers remain. That's true of Woodland School in McCracken County. It's gone, but not forgotten.
In 2013, former students of Woodland, county leaders and others successfully placed a historical marker where the school sat before being torn down. In 2020 the marker still stands proud reminding people of the efforts to improve the quality of education for African-Americans in rural areas.
Paducah native Loretta Stewart now lives in Louisville, but grew up in McCracken County and attended Woodland School.
"We learned a lot. We had fun learning! We knew that we had a good teacher. I mean, it was obvious by her attitudes and capabilities," Stewart said.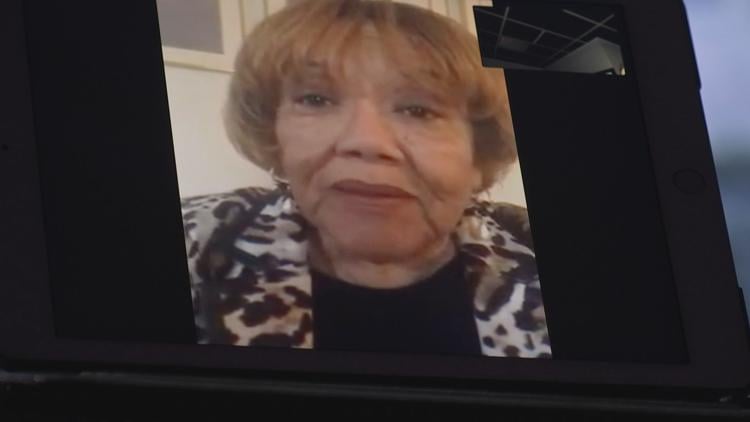 She credits her success later in life to Rosenwald's initiative.
"Because we were able to compete with students from anywhere, once we got to high school we never felt inferior. We knew we had been taught well," Stewart said.
Union Station School is a Rosenwald School and was also built in McCracken County. Although it's still standing, it is in a state of disrepair. Tarps cover large holes next to broken window panes encased in splintered wood. Inside, the place where education once thrived now sits neglected and dilapidated.
It's a fate Wheeler and Smith hope to avoid with the Hickory Colored School.
"It could be amazing," Smith said.
A renovation process that started with zeal in 2006 and 2008 stalled in recent years. Fresh new wood sits waiting to be put up. A potbelly stove still not installed, and electrical outlets ready for light fixtures.
"I think we've got something here that could be really an asset to the community and to our history. Just needs a little TLC and man power, and a little bit of money," Wheeler said.
"That's the reason we need to do this for our kids. This is what's going to make history come alive to them," Smith echoed.
Rosenwald Schools are part of our country's past worth investing in for future generations to celebrate this all important American Truth.
To search the Fisk University Rosenwald Fund Card File Database, click here.
Additionally, if you'd like to learn more about or help the restoration efforts of Hickory Colored School in Graves County, Kentucky Kim Wheeler at kimwheeler3033@gmail.com or call her at 270-705-3033.