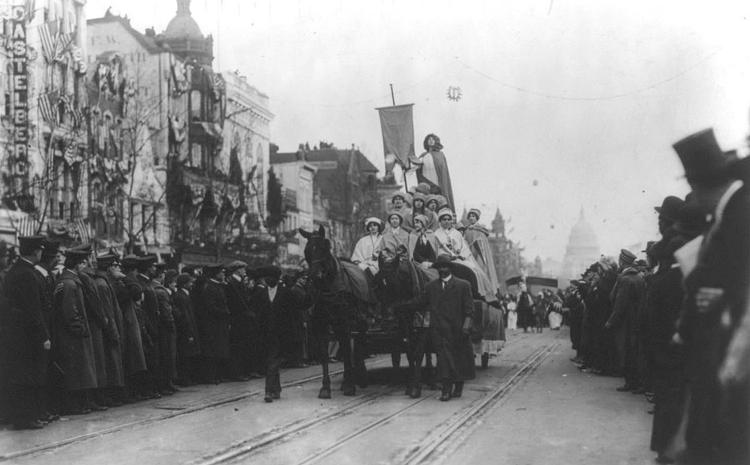 PADUCAH — Imagine being born in a country where you're not allowed to vote, because you're a woman. The United States of America was that country for a very long time. In August 1920, lawmakers in 36 states ratified the 19th Amendment to the Constitution, granting women the right to vote.
The campaign to give them that right, the Women's Suffrage Movement, was far-reaching from the late 1800s through 1920. As the 100-year anniversary approaches, the pivotal role Tennessee played in this is an American Truth, and will be a focus for Tennessee educators.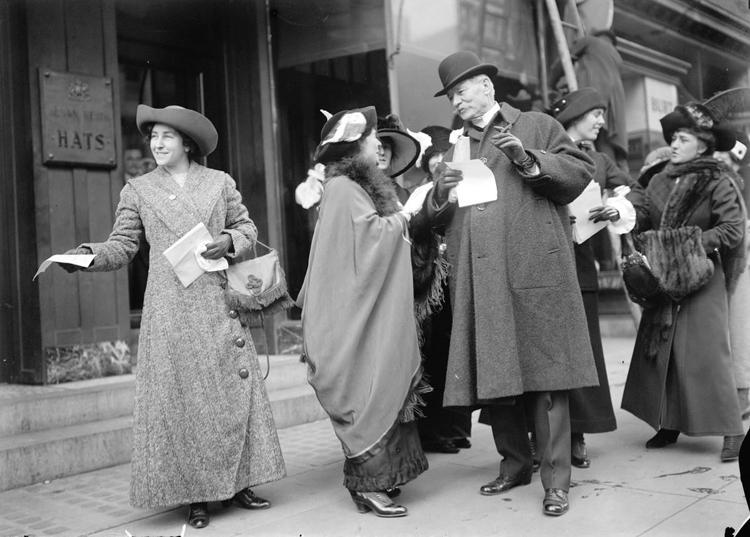 The state is mandating a special focus on the movement in the curriculum in the 2019-2020 school year, although some grade levels have always included it.
Catherine Nailling is a teacher at Lake Road Elementary School, which is part of the Obion Count School District. She's always excited to teach this lesson, and this year is no different.
"My students today do not understand some of the struggles that minorities or women have been through in our history. And I always tell them that we teach history so we learn how far we've come and how far we don't want to go back," Nailling said.
Nailling teaches fifth-grade at South Fulton Elementary, and said there's often an aha moment for the girls and boys to learn that women weren't granted the right to vote until 1920.
"They're very shocked! And some of the boys will even say, 'But she's smarter than I am in math,' or, 'She understands social studies better than I do,'" she said. "Even the young boys have that aha moment, too. But the girls delight — and they see the joy in their face like, 'Hey, I couldn't do this before, and I can now?' It kind of goes both ways."
At the turn of the 20th century, women reformers filled the streets to educate the public about their efforts to get women the right to vote. Susan B. Anthony and Elizabeth Cady Stanton most famously led the charge.
After passage in Congress, 36 states were needed to ratify the amendment. By mid-1920, 35 states had ratified it, and supporters needed just one more.
"Tennessee is the probably the most famous one, because we were the 36th state that they needed to ratify that vote," Misty Tibbs said.
Tibbs is also a fifth-grade teacher in the Obion County School District at South Fulton Elementary School. Women's Suffrage is a topic she enjoys teaching, and she especially likes how she can use primary sources like posters from 1920. One example is a poster from that area titled "Twelve Reasons Why Women Should Vote."
"This one's one of my favorites, because public-spirited mothers make public-spirited sons," Tibbs said.
Resources like pictures, letters and workbooks help teachers across Tennessee tell the story of the movement. Anne Dallas Dudley of Nashville, Abby Crawford Milton of Chattanooga and Sue Shelton White of Jackson played vital roles to encouraging Tennessee lawmakers to ratify.
Among the national suffrage leaders in Nashville in the summer of 1920 was Carrie Chapman Catt. She's featured on the Tennessee Woman Suffrage Monument in Nashville's Centennial Park to this day. In fact, it's her name mentioned in a now-famous letter to Tennessee State House lawmaker Harry Burn.
The youngest member of the legislature at the time, he at first opposed the suffrage movement, but his mind was swayed upon receiving a note from his mother, Febb Burn.
It read: "Hurrah and vote for suffrage! Don't keep them in doubt! I notice some of the speeches against. They were bitter. I have been watching to see how you stood, but have not noticed anything yet. Don't forget to be a good boy and help Mrs. Catt put the 'rat' in ratification."
Burn voted aye and broke a tie in the Tennessee House of Representatives that ratified the measure, and history was made.
Women's Suffrage -- a movement that changed the constitution and the course of history as it made voting rights for women the law of the land.