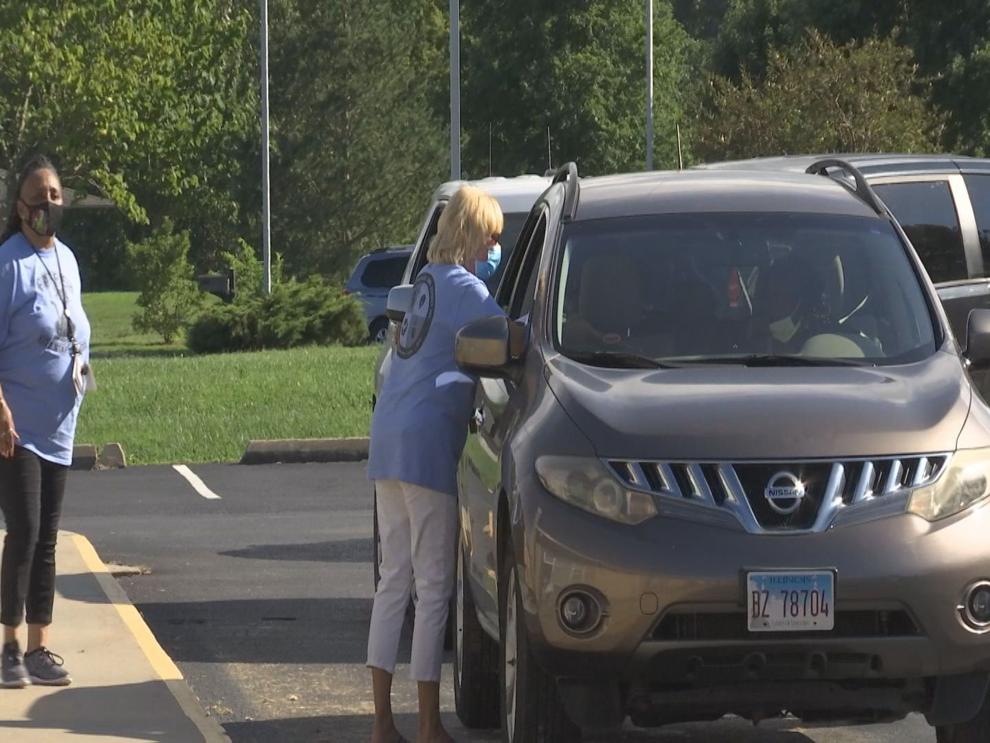 CARBONDALE, IL — Teachers in Carbondale Elementary School District 95 handed out Chromebooks to students Friday.  
Teachers in the southern Illinois school district are still busy preparing to teach their students remotely. Parrish Elementary Principal Carla Ehlers said they're staying positive.
"All the schools have a lot of anxiety right now. We are just trying to be prepared and trying to make our teachers, students and parents — who have never done this before either — feel good about the year," said Ehlers. 
Some of the teachers felt they never got closure after school was abruptly closed after spring break because of the COVID-19 pandemic. They said they looked forward to handing out the Chromebooks to students and seeing a few of their smiling faces. Teacher Angella Gauch said they might get emotional.
"I feel like we kind of abandoned them. We sent them on their way and never came back. Seeing them come in and get their Chromebook and new workbooks will be exciting. I'm sure some of us will probably shed some tears," said Gauch.
Even though the students won't be starting the year off in the classrooms, the teachers are still decorating them because they have hope they will see their student's faces sitting in the seats in the future.
"You cannot replicate teacher to student learning in person. If this hasn't done anything, else it's proven that," said Ehlers.
Every student will be given a Chromebook, and the district is providing internet access for students who do not have it. 
Students also picked up their Chromebooks at Carbondale Middle School on Friday.