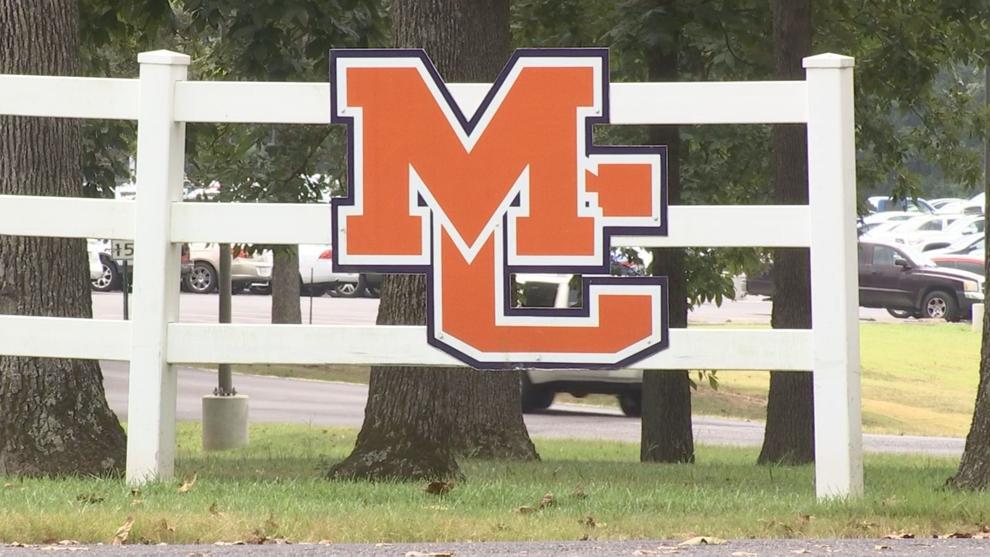 MARSHALL COUNTY, KY — After months of being at home, students in Marshall County are finally back in the classroom. Because of COVID-19, the school district is offering both online and in-person learning. But, parents who want their students to learn in person have to sign a waiver.
The waiver releases the school district from any liability if a student gets COVID-19. Local attorney Don Thomas says signing that waiver is a problem. "The waiver is not worth the paper it's written on," he says.
Thomas first learned about the waiver when he went to register his daughter for her freshman year at Marshall County High School. He believes the waiver has no legal grounds, so he refused to sign it.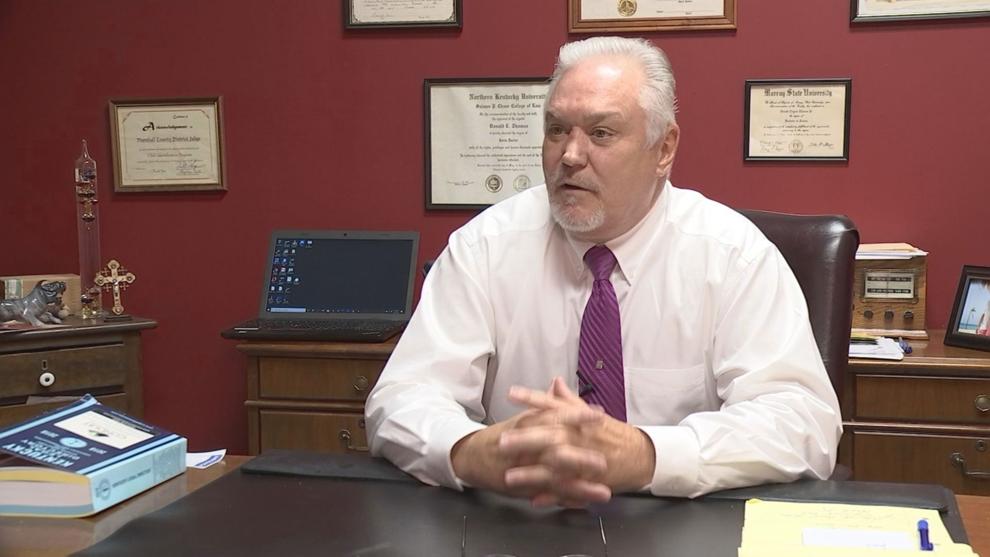 "What's next? What else are they gonna' make you waive before you can come to school? It's become very authoritarian and very autocratic, and I don't think that's the way public school was set up," says Thomas.
The waiver for Thomas' daughter was signed by her mother, so she could go to school. But Thomas says it's not right to force parents to do that, and believes it might even be illegal. "I think it's a way for the district to appear to everyone that you have waived some sort of liability for your child, and you can't do it. Kentucky law says you can't do it, and for the school system to imply you can is falsely wrong," he says.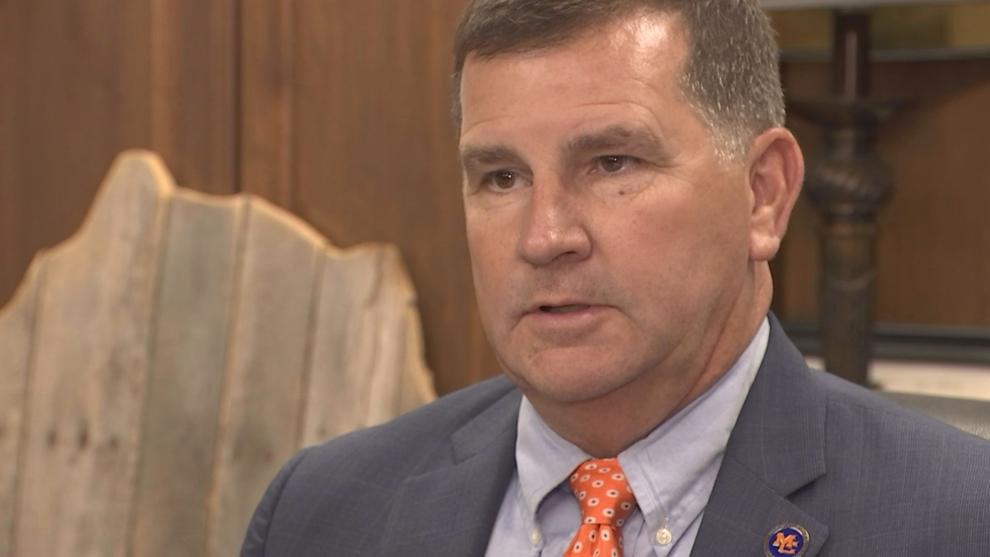 "The parents have a choice. They do not have to send their child if they have the fear of the COVID virus," says Marshall County Schools Superintendent Trent Lovett.
Lovett says the district's insurance company suggested they have the waiver. The school district's attorney crafted it.
"By having that in-person option, we have a waiver that we request for them to sign, and if they refuse, then we do have a virtual option for their child," says Lovett.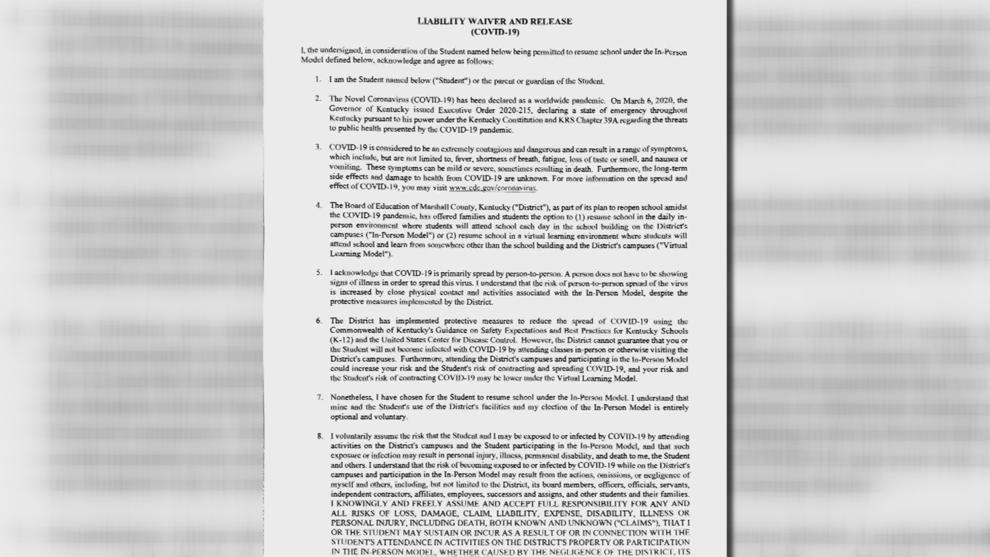 Parents who choose online learning do not have to sign the waiver. Students who participate in extracurricular activities will have to have a waiver signed that is similar to the one for in-person learning.