PADUCAH - The Paducah Public Schools Board of Education unanimously approved their district's reopening plan tonight. Students who opted for in-person learning will return to school using a hybrid schedule. Paducah Public Schools Superintendent Donald Shively says students will start the first three days virtually, then move to in-person instruction. 
"We wanted to ensure we had ample time to ramp that up the right way with manageable numbers. Especially as we're teaching procedures of how we operate in a world at school in a pandemic," Shively said. 
Working with the local health department helped Shively and his staff compare case numbers in McCracken County to the rest of Kentucky.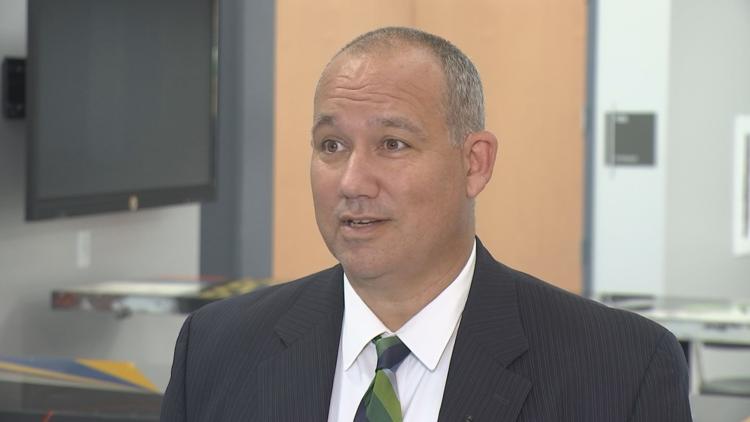 "Are we a little different? And we found that we are," Shively said.
"When you look at the percent positive tests that are happening for symptomatic and asymptomatic patients, and also we're on a swing down as we look at our Purchase Area Health Department numbers for McCracken County relative to the total number of positives right now."
49% of students will be learning in person throughout the district, with 51% opting for virtual learning.
Shively says having a large amount of students taking the virtual option creates more opportunities inside the classroom. 
"Our student to teacher ratio numbers are very small. And we're excited at the opportunity it presents to safely social distance in every classroom across the district, with us having to troubleshoot a few areas which are more the advanced classes at the middle school or high school level," Shivley said.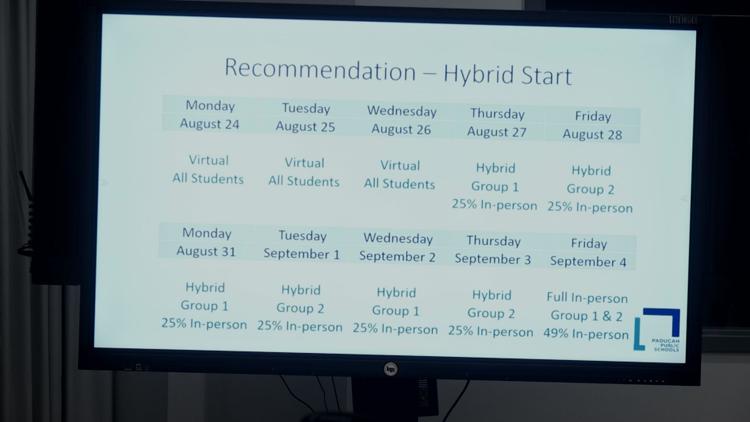 Students learning in-person will be divided into two groups and rotate days they're in school starting August 27.
The district will move to full in-person starting September 4, for those not taking the virtual option. The district will begin classes for the year on August 24.