PADUCAH — A car remains submerged in the Ohio River Monday night after a woman drove her car into the water early this morning. The woman was able to swim from the vehicle, and a crew from local barge company launched a small boat to pull her from the water. 
The car sank, and crews have been searching the area for it all day. Boats are using sonar technology to locate the car. Paducah police say there was no one else in the vehicle. 
At around 2:48 Monday morning, police say a man heard a car accelerating. He saw the car go airborne on Kentucky Avenue from the floodwall opening. The man called 911 as the car went into the river.
Rescue teams say that now, it's a matter of finding the vehicle.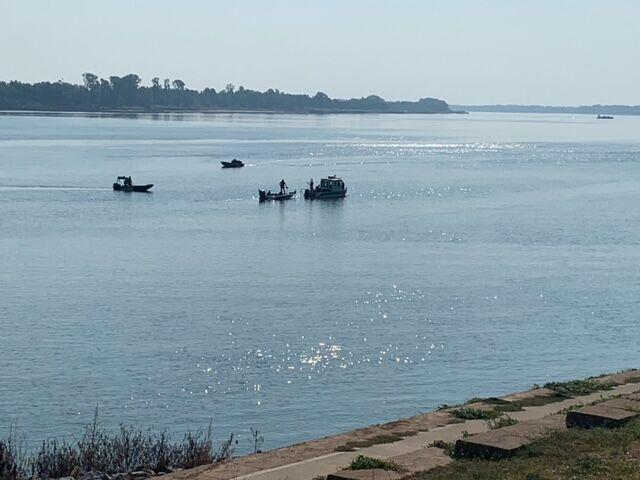 "You have a lot of technology," Paducah-McCracken County Emergency Management Director Bob Estes said. "You have a lot of different people. You have a lot of different radio frequencies. It's just the logistics of it is very difficult. But it makes it easier when you have a bunch of professionals coming together to work for one purpose.
After she was pulled from the river by Ingram Marine crew members, the woman was taken to a local hospital for treatment.
Several agencies are helping out with the search for the car, including Livingston County Rescue Squad, the Paducah Fire and Police departments and the McCracken County Sheriff's Department.