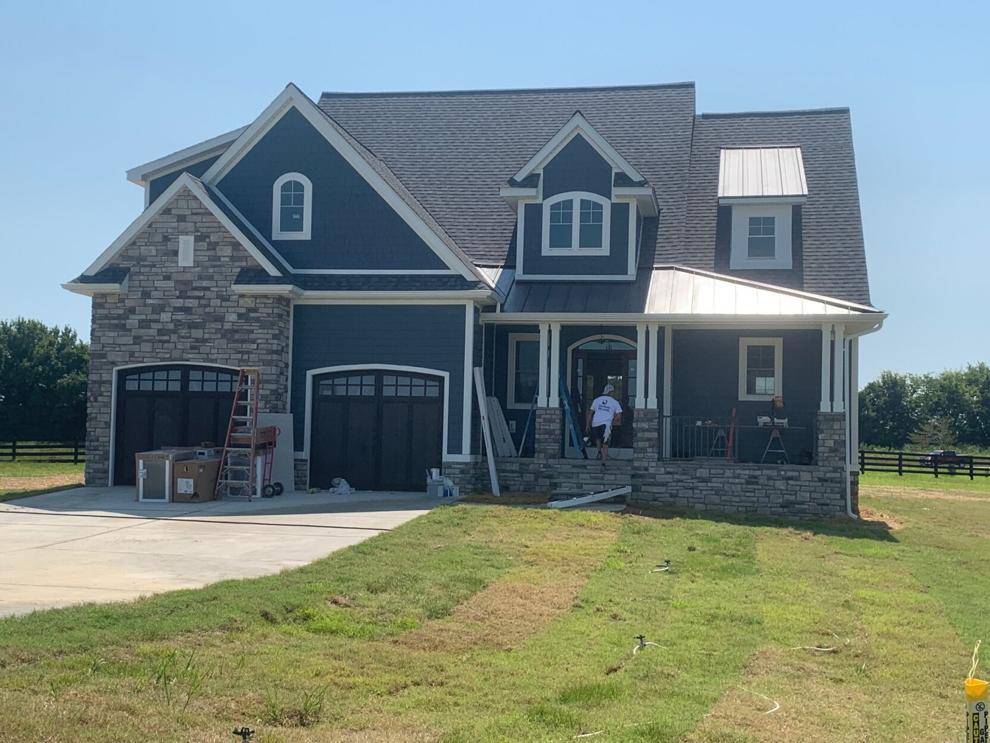 PADUCAH — The giveaway for this year's St. Jude Dream Home is approaching fast, and the home itself is nearly complete. 
Video taken Thursday shows finishing touches being made. 
Carpet is being laid, lighting is being installed, the floor trim is being nailed and final touches of paint are also being worked on.
Project manager Richard Kell says he's really proud of how this year's dream home turned out.
"There's a lot of pride that goes onto it for the people working on it. They know this home gets a lot of attention. They know a lot of people see it. So, they want to show off their best work for this house, and they want to put a lot of pride and time and effort into making it look good — and it shows," Kell says. 
This year's St. Jude Dream Home Giveaway is set for Sunday, Aug. 22, on WPSD Local 6. 
Click here for more information about the St. Jude Dream Home, and this year's giveaway.