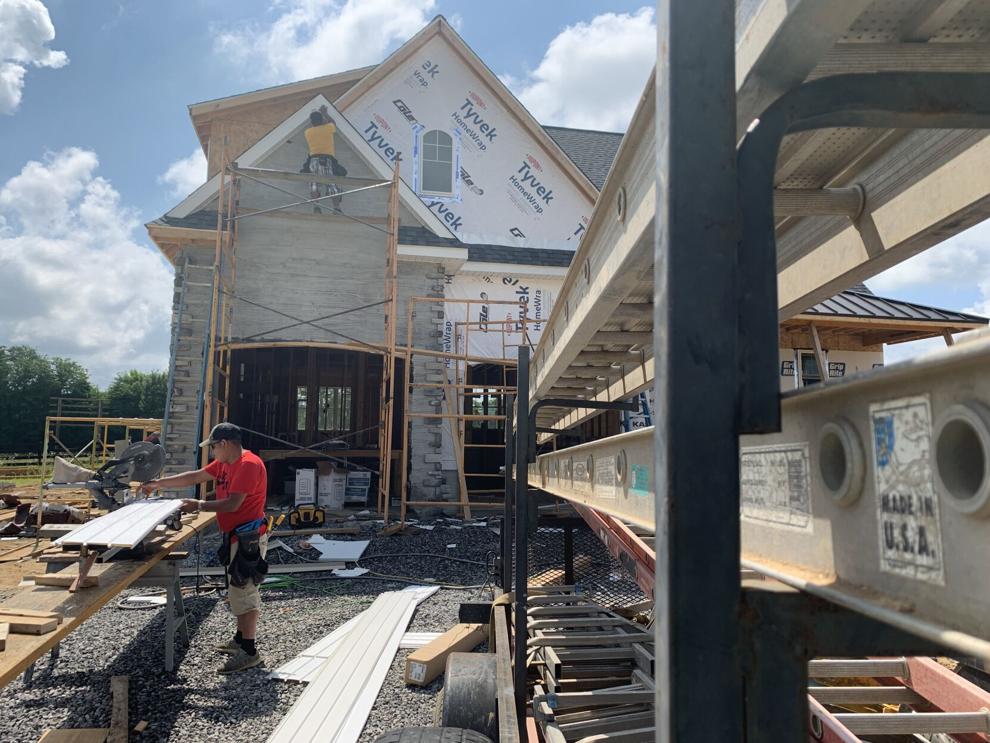 PADUCAH — Crews at this year's St. Jude Dream Home are taking advantage of some dry weather Friday. Folks with Handyman Services were working on the ground and up top, installing soffits around the roof line. 
Electrical lines are wired in for switches and plugs.  
Some of the rooms upstairs are becoming easier to recognize. 
Contractor James Mitchell says insulation and drywall will start going up next week. 
There are fewer than 1,900 tickets left for the 2021 St. Jude Dream Home Giveaway. Each $100 ticket buys a chance to win the four-bedroom home being built at the Paddock at the Oaks in Paducah. Even if you don't win the home, you might win one of the secondary prizes. 
If you buy your ticket by June 18, you'll be eligible for the Early Bird Prize, which is a $10,000 shopping spree at Higdon Furniture of Paducah. 
Most importantly, you'll be helping the kids battling cancer and other serious illnesses at St. Jude Children's Research Hospital in Memphis, Tennessee. All proceeds benefit the hospital. 
To buy your ticket, call 1-800-382-8604 or click here. 
For more information about the home and the other prizes you could win, visit wpsdlocal6.com/community/dream-home.