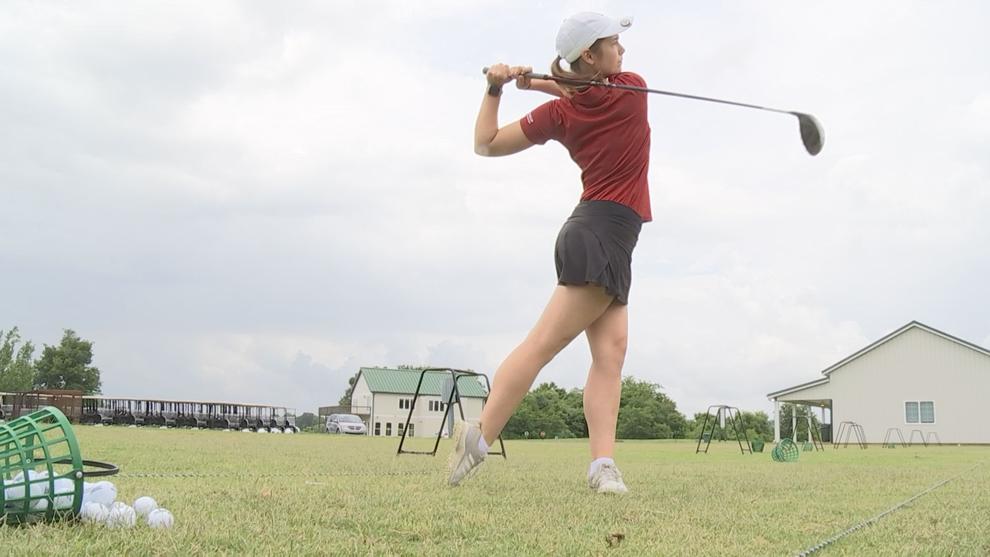 LIVINGSTON COUNTY, KY — Only 900 tickets are left for a chance to win this year's St. Jude Dream Home. It's looking like another very successful campaign, and the money raised young cancer patients from all over the world and right here in the Local 6 area.
We caught up with a young woman who's the reigning First Region Golfer of the Year. Before that, she was a St. Jude patient.
Before she got serious about her golf game, Mary Browder Howell had a more serious battle on her hands.
"I was diagnosed on Jan. 14, 2014, with a mass across my windpipe. I was diagnosed with Hodgkin's lymphoma. And I had about six rounds of chemo, and I was on a clinical study that focused on reducing the harmful side effects of the treatment," Howell said. 
She beat cancer, then set her sights on golf.
"Watching the dedication and the pride and the time she's put into it, going to someone who, you know, starting out's not very competitive, to literally champion at this point of the game.  Now she's gonna' play in college and she's gonna' be a good college player, too," PGA professional and Drake Creek Todd Butts said. 
Mary's time at St. Jude was seven-and-a-half years ago, but prepared her for college life — including, oddly enough, what not to major in.
"So I do not like needles, I do not like blood, guts, any of that. And I learned very quickly that I will not survive in the medical field because of my experiences at St. J," she said. "So that definitely helped me know what I don't want to go into, so that'll help with my major."
Her coach has no doubt that she'll figure it all out.
"Freshman year is always tough, but she'll get in there and figure out pretty quickly, 'Hey, I can do this,'" Butts said. 
Again, there are only 900 tickets left, and remember: the early bird prize deadline is this midnight Friday! That prize is a $10,000 shopping spree from Higdon Furniture of Paducah.
Click here for more information on this year's home and how to buy your ticket.