PADUCAH — It's National Pet Adoption Week, and the McCracken County Humane Society is celebrating in a big way.
They're hosting a yard sale and a drive through vaccine clinic tomorrow at their facility, they tell us they'll be at the Paducah PetSmart with adoptable pets this weekend, and they've also introduced us to our Forever Home Friday pet, Freddie!
Meet Freddie: A suave, bandana wearing, foot licking, tail wagging 2-year-old Shepard mix! 
Freddie is looking for his forever home, and the McCracken County Humane Society assures us he's got a lot of love to give! 
They say Freddie is great with people but can be a bit particular about other dogs, so it's a good idea to schedule a meet-and-greet before bringing him home. He is also a sizable boy, so keep that in mind if you have young children. Freddie is neutered, microchipped, and up to date on vaccinations! If you would like to adopt Freddie, you can contact the MCHS to set up a meeting. Their contact info can be found at the bottom of the page. 
The MCHS will be at PetSmart with adoptable pets Saturday from 10 a.m. to 5 p.m. and Sunday from 11 a.m. to 3 p.m. They'll be having a yard sale at their facility on Saturday as well, from 7 a.m. to 3 p.m.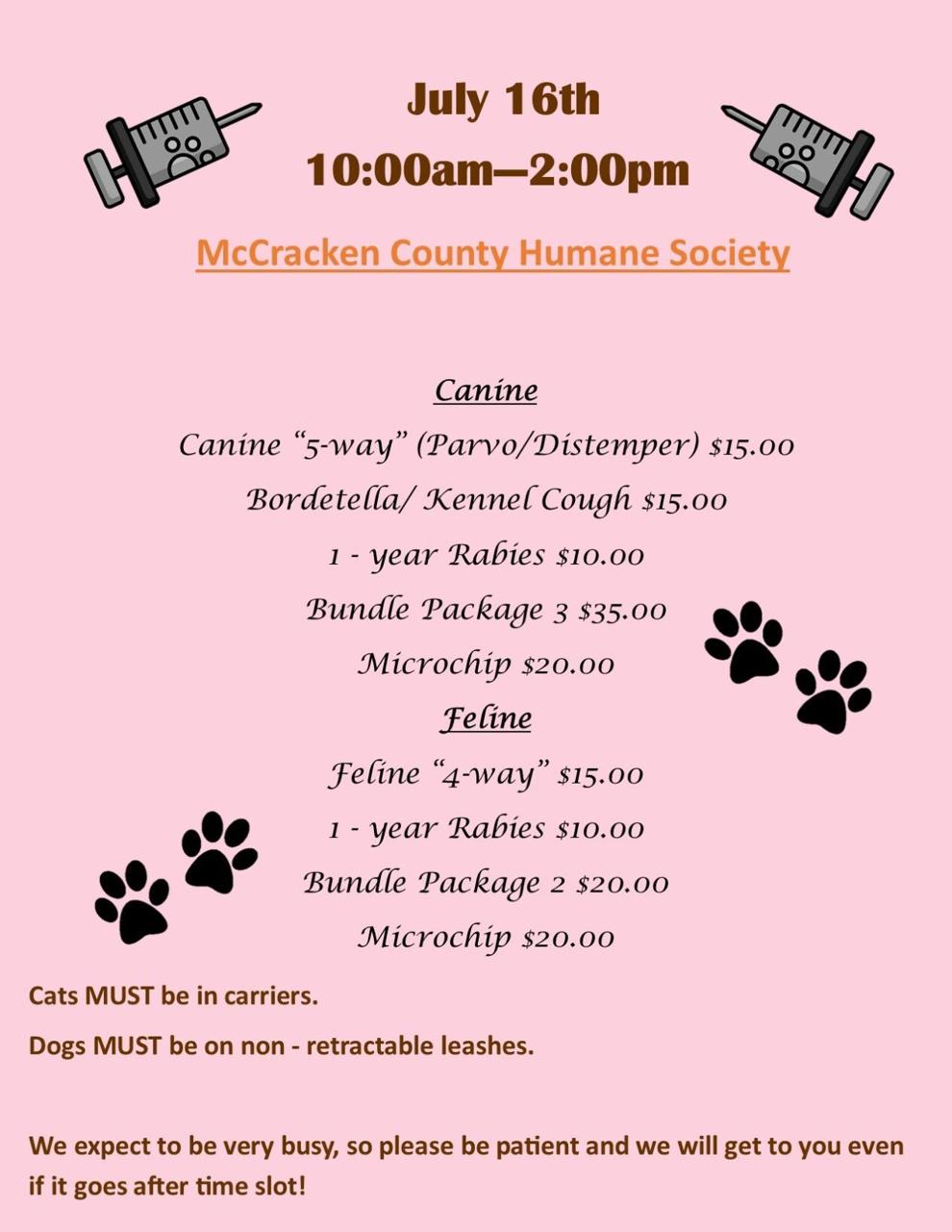 The big event of the day will be their drive-through vaccination clinic from 10 a.m. to 2 p.m. on Saturday. Cats must be in carriers and dogs must be on retractable leashes during the event. They'll be offering a variety of vaccines, as well as microchips. Anyone can attend the clinic, there is no maximum limit on the amount of animals you bring, they will accept cash or card at the event, and there is no appointment necessary.