PADUCAH—The 2020 Paducah Big Brown Truck Pull made a socially distanced comeback after being rescheduled earlier this year due to the COVID-19 pandemic.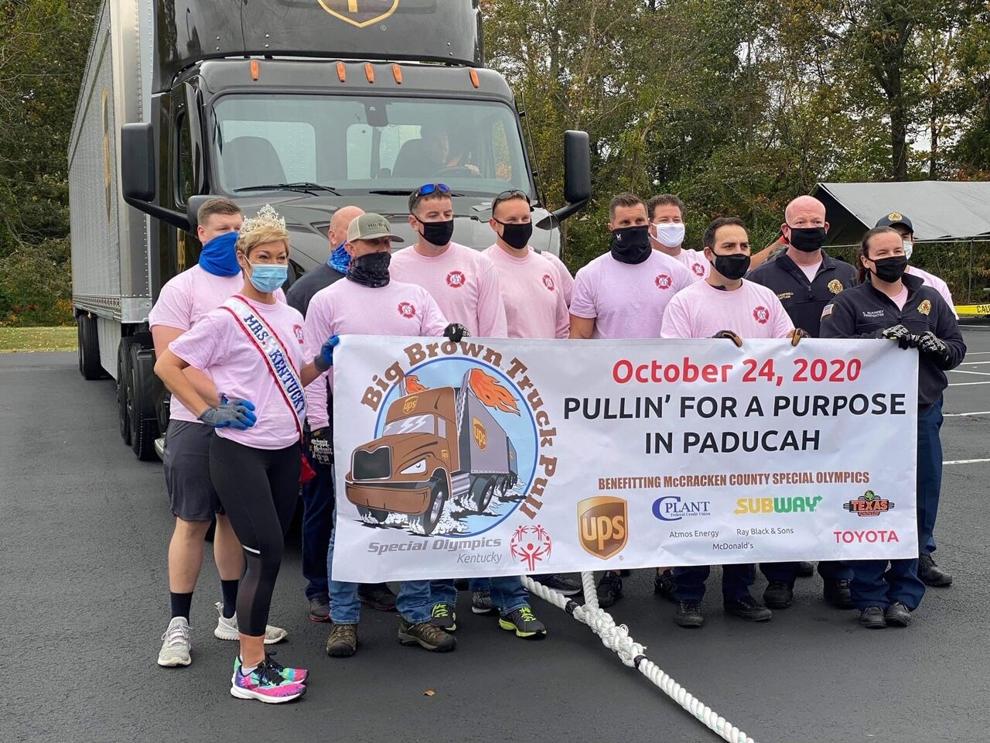 Teams spent Saturday morning pulling semi-trucks weighing tons to benefit Special Olympics Kentucky. 
The Big Brown Truck Pull took place at Heartland Church with teams including Paducah firefighters and members of the Paducah Firefighters IAFF Local 168 union alongside Mrs. Kentucky, Kim Robinson. 
Robinson is a Marshall County native. 
The Paducah Big Brown Truck Pull website say funds directly benefits the McCracken County Special Olympics delegation. The money raised through this event provides funding for all McCracken County athletes to compete in basketball, bowling, softball, and cheerleading, as well as track and field.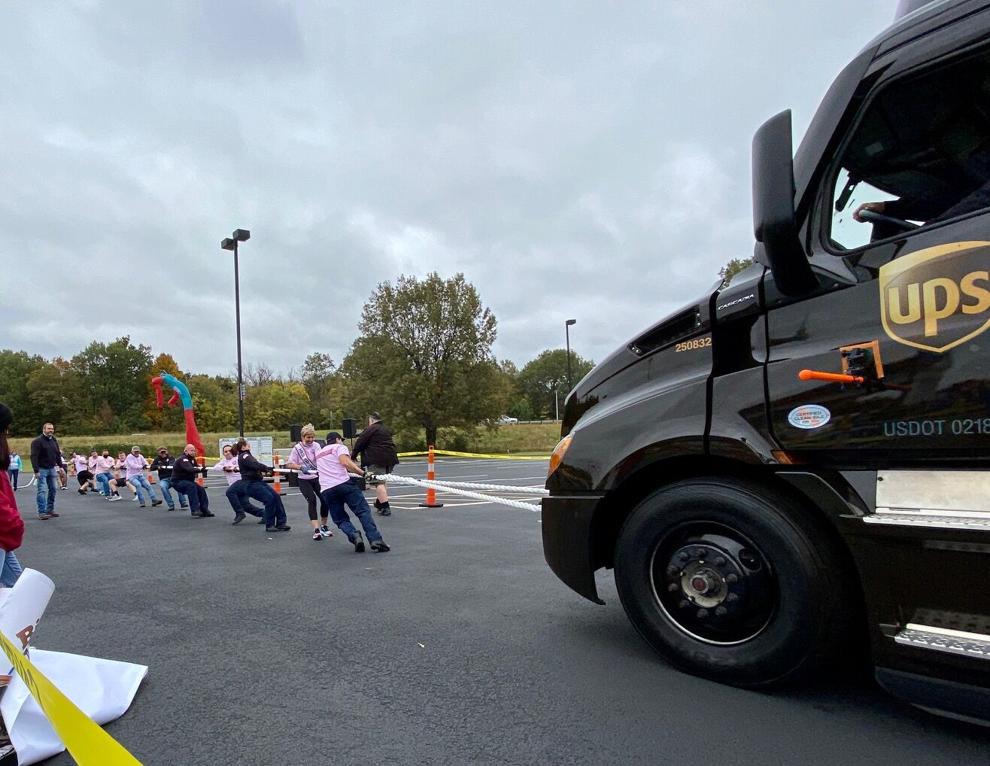 McCracken County athletes compete year-round on the local, regional, and state level with tournaments in Bowling Green, Richmond, and Louisville.
Event organizers said in September, to reduce the number of people at the event, there would be no other games or activities; no concessions for sale on site, but water would be available for participants and volunteers; and no live music or entertainment.