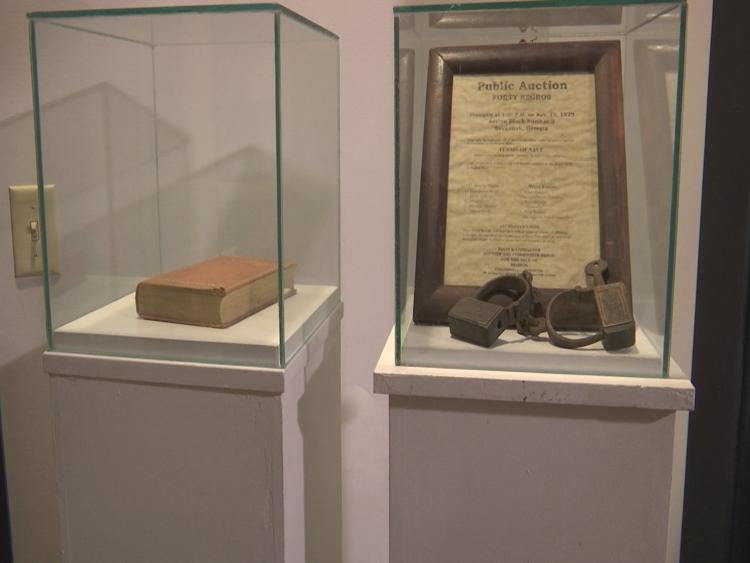 CARBONDALE,IL — The African American Museum of Southern Illinois needs your help. The museum is still closed because of the COVID-19 pandemic, but hopes to open in July. Until then, the museum is eating up its savings just to keep the lights on. 
"We don't know what our funding is going to look like when it comes to the city. We are looking at grants. We don't know what that's going to look like until we hear from them. We have had the loss of our fundraising, which happened at the very beginning of this crisis," said African American Museum Board President Najjar Abdul-Musawwir. 
Abdul- Musawwir said the museum has been able to survive by using its savings and the small donations that have come in.
"There's a line, and how close we are to that line it changes. There are different things that happen that seem like it's a blessing from God that keeps us from going over the edge," said Abdul-Musawwir. 
But that savings won't last forever. That's why the museum is asking the community for support. With ongoing protests against racial injustice across the country, Abdul-Musawwir said it's more important now than ever to keep the museum doors open, so people can increase their knowledge of African-American history. 
"We are seeing a larger involvement. I'm not surprised. I think we still got a long ways to go, but I think people are evolving to the point where I think they're realizing this don't make no sense," said Abdul-Musawwir. 
Donations will also help the museum offer exhibits online.
"The museum has to figure out how do we participate in this new way of seeing ourselves, not only in Illinois, but in this country," said Abdul-Musawwir