PADUCAH — Kentucky students won't get their temperature checked at the door when they arrive at school anymore.
In keeping with new guidance from the Centers for Disease Control and Prevention, the Kentucky Department of Education is no longer requiring routine temperature screenings.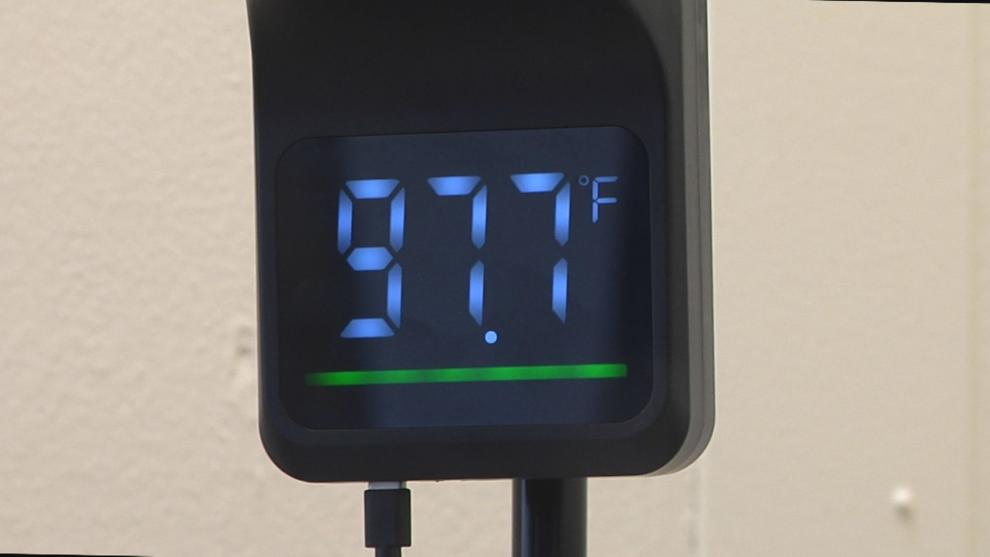 That does not mean students won't ever get their temperatures checked. If students are showing symptoms, their temperatures will be taken. If a student's temperature is higher than 100.4, the school must follow isolation guidelines.
For students and staff, this is a big step forward on the path to normalcy.
With mask requirements, social distancing, and temperature checks, Paducah Tilghman High School junior Dana Hernandez says this school year hasn't been easy.
"I would say this school year has been relatively tough," Hernandez said. "Just we're always having, we've been having to constantly accommodate to change."
Now that temperature checks aren't required for students, Hernandez is looking forward to a more normal school year.
"It's definitely one less reminder," Hernandez said. "One less I guess we can say obstacle we have to overcome in our daily routine, so it's a barrier being taken away."
Guests coming into the school still have to get their temperatures checked. Principal Allison Stieg said that as precautions are lifting, safety is still their biggest priority.
"We've made it this far," Stieg said. "We have two months to go, and we don't want to have any major outbreaks or any problems at our school. And we want to continue to keep everyone safe."
That's why masking and social distancing will still be in place. Stieg is excited for students will have one less restriction to worry about.
"This is sort of the first step that we have in getting back to normal," Stieg said. "Just the mental part of this saying, you know, that at the end of this year, that we're thinking, 'You know what? We can see the daylight.'"
Hernandez hopes more restrictions will be lifted when it's safe.
The Kentucky Department of Education said it will continue to make updates to the Healthy at School guidance as CDC guidance changes.
Stieg wants students to remember to stay at home if they're running a fever.