PADUCAH — More Kentucky businesses are adjusting to updated reopening guidelines.
Groups of up to 50 people are now allowed to gather. Bars, public swimming pools, and event spaces are allowed to open. Youth sports are also expanded. Public pools must practice social distancing and sanitize their chairs frequently. Low-touch sports like track and baseball are allowed to have up to 50 people in the crowds.
Local 6 spoke with the owner of a bar and grill about how the new guidelines are affecting business.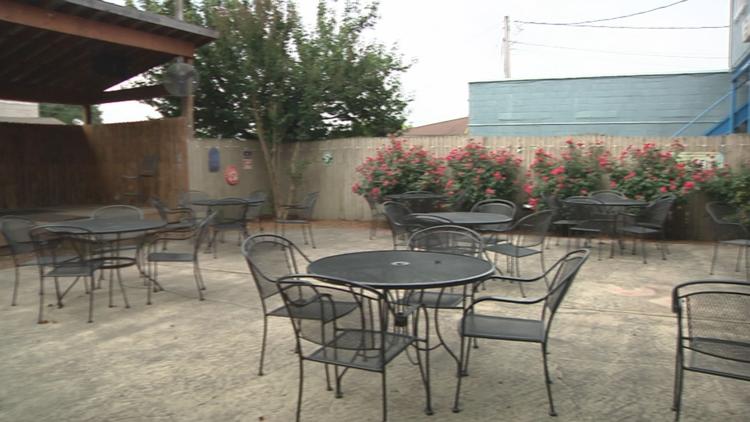 There's a lot less traffic at the Old Dusty Dog Bar and Grill. Owner Robert Canter said the patio seating is helping with social distancing. Canter said they've also ramped up sanitizing.
"Every time a customer comes in and sits down, when they get up, we go to wipe the tables down, wipe the chairs down," Carter said. "We take the menus as soon as we retrieve them. We wipe them down automatically, put them up."
The bar is now allowed to serve up to 50% of its capacity. For the Old Dusty Dog, that means 176 people are allowed total, including indoors and outdoors.
Canter said keeping up with business and the guidelines can be tough.
"On one hand, it's necessary," Canter said. "On the other hand, it's over-restricted, because it limits the amount of people coming in."
The auditorium at the Carson Center can fit 1,800 people under normal circumstances. Currently, can admit 900 people under the state's new guidelines. The Carson Center needs more people to hold large-scale events, so the venue is finding other ways to do that.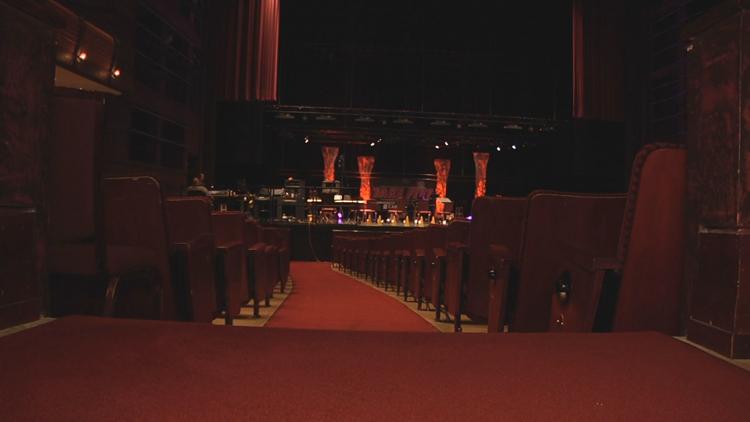 Executive Director Mary Katz said every Friday night the Carson Center holds movie nights outside. Katz said they also livestream concerts in the auditorium without people. 
"We really want to be cautious and careful so that patrons feel as comfortable as they can in coming back to the Carson Center and to large events," Katz said.
If you visit the Carson Center, you'll get your temperature checked as you come in, and you'll have to wear a mask.
Katz and Canter each said they're just glad to get a little closer to normalcy.
The Broadway cycle at the Carson Center won't start back up until next spring.
Katz said the Carson Center is now offering "social distancing weddings."
If you're 65 or older or part of a group considered to be most vulnerable to COVID-19, public health experts recommend you continue to avoid large gatherings.