FRANKFORT, KY — Gov. Andy Beshear reported 628 new COVID-19 cases in Kentucky on Thursday, as well as eight new coronavirus-related deaths. 
During a briefing Thursday afternoon, Beshear said it's "never been easier" to get vaccinated, with about 550,000 doses are available across the commonwealth. 
Beshear said Kentucky's cases and positivity rate appear to be plateauing, but warned that the state will likely see another spike in cases if too few people get vaccinated. Beshear and Kentucky Public Health Commissioner Dr. Steven Stack emphasized that COVID-19 poses a continued risk. Stack said the chance of dying from COVID-19 in Kentucky 1 in 708.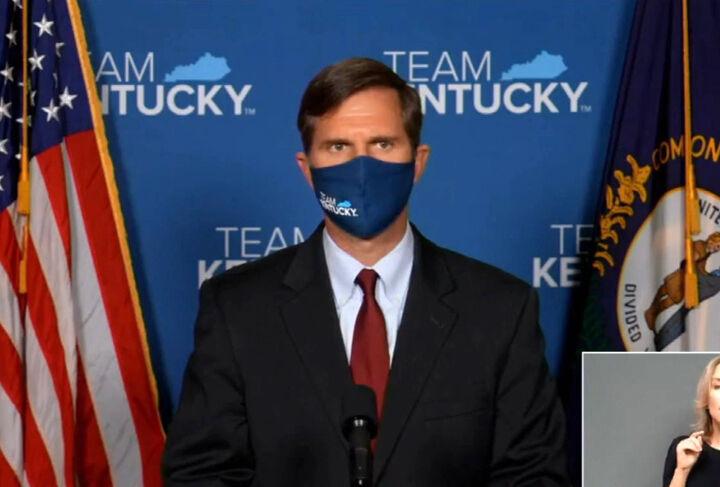 The governor noted that vaccination is also important because of variant strains of COVID-19. The governor said Kentucky has had 270 known cases involving variants of concern. Of that number, 250 were the B.1.1.7 variant, five were the B.1.427 variant, nine were the B.1.429 variant, five were the P.1 variant and one was the B.1.351 variant. 
Beshear said he has no plans to make vaccination mandatory. The governor has, however, said the state will remove most capacity restrictions for nearly all businesses and venues serving 1,000 or fewer people once 2.5 million Kentuckians have gotten at least their first dose. Beshear on Thursday said Kentucky still has to vaccinate about 800,000 more people to meet that goal. 
MORE DETAILS: COVID-19 vaccine guide for locations in the Local 6 area 
The state's positivity rate for COVID-19 test results is 3.36% Thursday. 
The eight additional deaths include five people who died in April, and whose deaths were reported to the state by local health departments. Three of the deaths were uncovered through the state's audit of death certificates listing COVID-19 as the cause of death. 
The Kentucky Department for Public Health reports 440 Kentuckians are currently hospitalized with the potentially deadly illness Thursday, including 121 in intensive care units and 55 on ventilators. Beshear said all three of those numbers have increased from Wednesday, with hospitalizations up by 23, ICU patients up by eight and three more people on ventilators. 
To date, Kentucky has had 439,551 known COVID-19 cases, including 6,381 deaths.