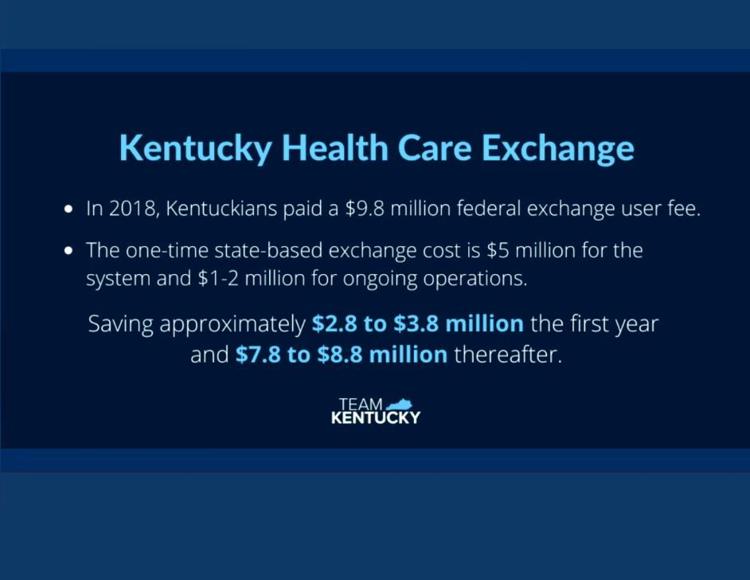 FRANKFORT, KY — Kentucky Gov. Andy Beshear announced plans to bring back Kynect — Kentucky's health insurance exchange.  
Kynect was launched in 2013 by Beshear's father, then-Gov. Steve Beshear. The state health care exchange was dismantled by Gov. Andy Beshear's predecessor, Gov. Matt Bevin, in 2017. 
Speaking during a briefing on COVID-19 Wednesday, Beshear announced that he has submitted a declaration of intent letter to the Centers for Medicare and Medicaid Services to transition to a state-based health care exchange beginning Jan. 1, 2022.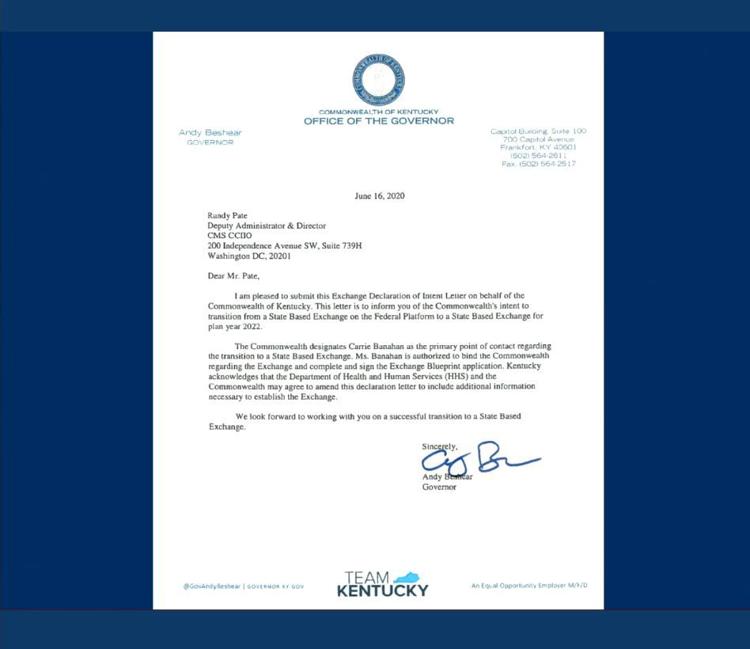 "In the last four years, we've moved backwards on health care. The rate of uninsured children and the rate of uninsured Kentuckians grew. We had less options as we went forward for coverage," Beshshear said. "We have been paying more over the last four years to get less." 
Beshear said reviving Kynect is a "no brainer" that will provide more health care options for Kentuckians. The governor said the process will take time. The state will have to give notice to the federal government and go through a process that will take a couple of years to complete. While Beshear said he likes moving faster than that, "this gives us time to do it right." 
The governor said switching back to a state-based system will save Kentucky about $2.8 million to $3.8 million in the first year, and $7.8 million to $8.8 million afterwards. 
During that COVID-19 briefing, Beshear also announced 170 new COVID-19 cases in Kentucky, as well as six additional lives lost in connection to the disease. 
Beshear said 416 Kentuckians are currently hospitalized because of the illness, including 61 in intensive care units. 
The governor said the state has had a total of 12,995 COVID-19 cases to date, including 518 deaths. The governor said at least 3,444 have recovered from COVID-19.