FRANKFORT, KY — Kentucky reported 4,891 new COVID-19 cases Thursday, 1,416 of which were teens and children age 18 and younger. 
During a Team Kentucky Briefing Thursday afternoon, Beshear criticized leaders of the few Kentucky school districts who have chosen not to continue mask requirements after the General Assembly passed a measure to leave the decision in their hands. 
As of noon Thursday, 81% of Kentucky school districts have announced that they'll continue requiring masks and facial coverings for students and adults inside school buildings and on buses. Only three districts have announced that masks will be optional so far, according to the latest information from the Kentucky School Board Association.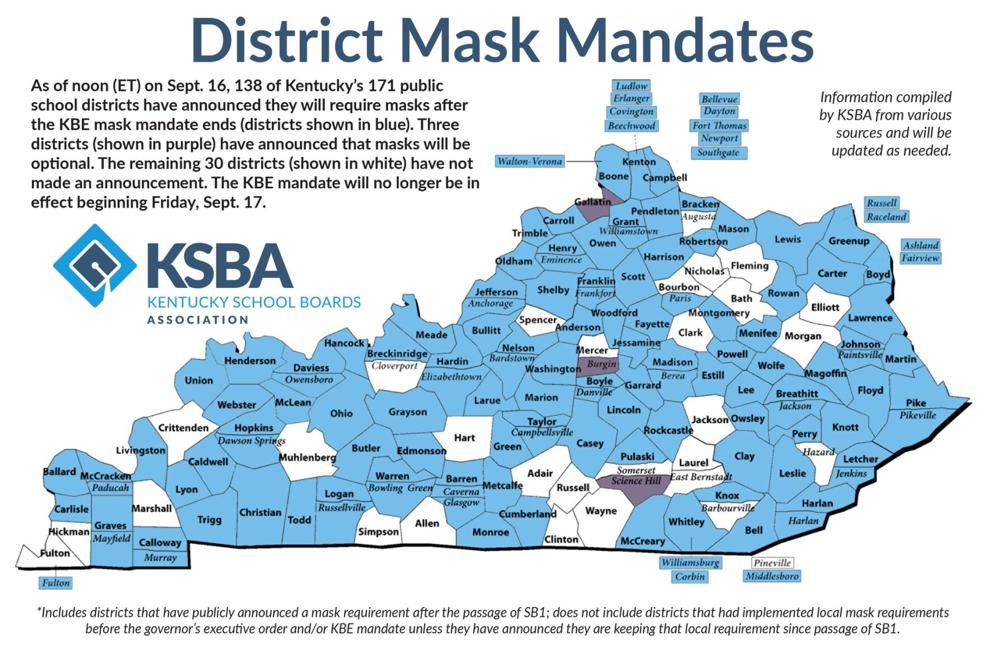 Beshear said districts that don't require masks are putting children and staff members at risk. 
"If you are a school district that is not requiring universal masking, you are directly endangering the children, the staff, the faculty, everybody who is in each of your buildings, and it is an inexcusable decision," Beshear said. "Every single public health agency, every one, has said that universal masking is the only way to keep kids in school."
"We have seen story after story, after story of dead administrators and teachers, and it shouldn't take that," Beshear said. "Anyone who is making those decisions is facing huge personal liability in the future, because once they make a decision that is against all science, that is against all evidence, that is against all advice and somebody gets hurt, they ought to expect to pay one way or another. That's how I really feel," Beshear said.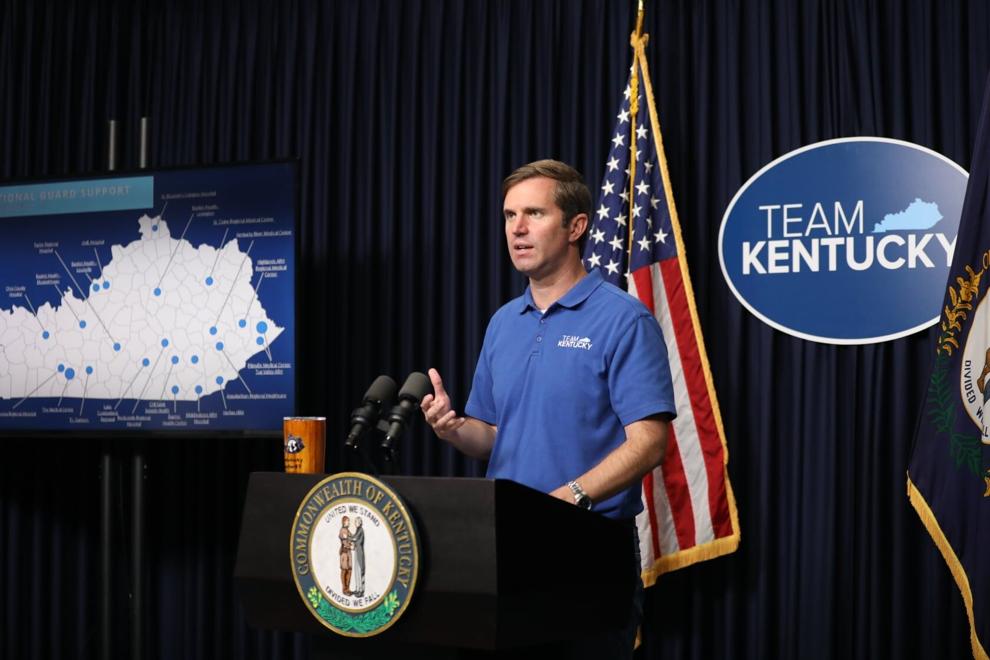 Kentucky currently has one of the highest rates of new COVID-189 cases in the nation, and hospitals are strained by a surge in hospitalized cases. 
Beshear said Kentucky had only 93 unoccupied adult intensive care units beds on Thursday. Additionally, he noted that 25 children are currently hospitalized with COVID-19 across the state. 
Currently, 2,453 Kentuckians are hospitalized with the potentially deadly illness, including 667 in ICUs and 448 on ventilators because they cannot breathe on their own. 
Thursday's COVID-19 report from the Kentucky Department for Public Health also included 62 new virus-related deaths. 
To date, Kentucky has had 644,563 COVID-19 cases, including 8,206 deaths. 
The state's positivity rate for COVID-19 test results is 13% as of Thursday. 
So far, 69% of Kentuckians age 12 and up who are eligible for the COVID-19 vaccine have had at least one dose. 
Click here for more information on vaccine providers in the Local 6 area. To make a vaccine appointment from anywhere in the country, visit vaccines.gov. 
Click here to view Kentucky's COVID-19 Vaccination Dashboard. 
Click here for more information about the available COVID-19 vaccines from the Centers for Disease Control and Prevention.