BALLARD COUNTY, KY — Wednesday, Gov. Andy Beshear reported 15 additional coronavirus-related deaths in Kentucky, including a 15-year-old girl from Ballard County.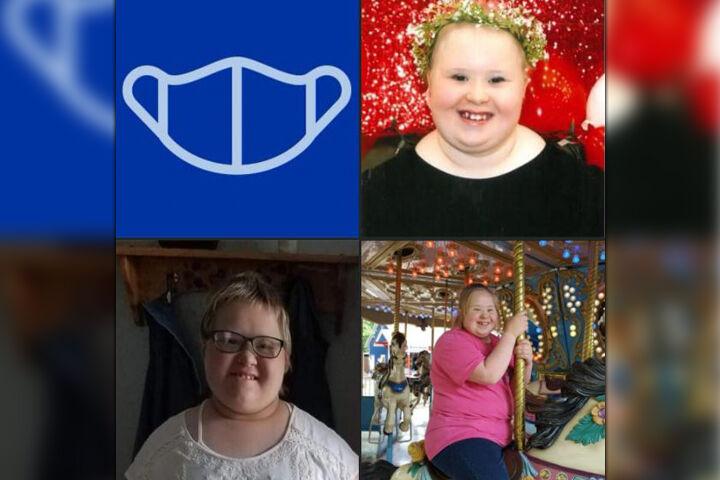 Beshear said the girl was "a beloved member of her community" and that, although she had some significant preexisting conditions, "COVID was a factor in what took her from that community." In a news release Wednesday night, Ballard County Emergency Management Director Travis Holder shared more details about her, and her family's struggle with the virus. 
Holder writes that on Oct. 26, 15-year-old Alexa Rose Veit was at school, but she wasn't feeling well, so her mother picked her up from Ballard Memorial High Schools took her to get tested for COVID-19.
The next day, Holder writes, Alexa's mom wasn't feeling well either, and so she was also tested.
Both of them tested positive for the virus, and Alexa's mom was hospitalized shortly after she was diagnosed. The mother was placed on a ventilator. At the same time, Holder writes, Alexa's grandparents were also hospitalized with the illness. 
Alexa was showing mild symptoms, but Holder says she was doing fairly well. But, as time went on, her condition worsened, and she was eventually hospitalized because of COVID-19 and pneumonia that developed because of it. 
The teen was flown to Nashville, where her regular doctors were. Holder writes that Alexa was eventually placed on a ventilator. Her older sister, who had recently recovered from COVID-19 herself, was there by her side. 
Alexa's mom was released from the hospital on Nov. 14, and went to Nashville to be with her.
The teen died the next day.
She's the first school-age child to die from COVID-19 in Kentucky, Beshear said. 
Alexa was born with special needs and was in remission from leukemia, Holder writes. She was a vibrant freshman at Ballard Memorial, where she was a member of the choir, and she  was active in her church youth group.
"Tonight, as I report to you the 2nd COVID-19 death in Ballard County and the first school aged child in the Commonwealth, I ask you to think about your family and your neighbors," Holder writes. "I ask you even though you may not like masks or think that they don't work to wear one. Wear it out of respect for your fellow Ballard Countians that can't take the risk of catching this virus."
"As we approach the Thanksgiving Holiday think about your loved ones you normally see, the older generation sitting around telling stories and those you only get to see a few times a year. While you think about it ask yourself 'is it worth it?' Is it worth risking it and them not being here next year. I am not asking anyone not to celebrate Thanksgiving, I am simply asking that you be considerate to those whom are most vulnerable," he continues. "If we all come together today, our tomorrow will be stronger than ever!"
In a statement shared to its Facebook page Monday, Ballard Memorial High School writes: 
"Our hearts are heavy today. We have lost a beloved member of our Bomber family, Alexa Rose Veit.
"We will miss her special kind of mischief, her infectious smile, and the laugh that never failed to light up a room. Alexa was a regular visitor in our office. She made her rounds in the building, and we all looked forward to seeing what fun she'd bring us every morning. Our world is a little less bright today without Alexa in it, and she will be missed always.
"Please keep her family in your thoughts and prayers. We will share information about her final arrangements when it becomes available."
Her funeral was held Wednesday at First Baptist Church in LaCenter.