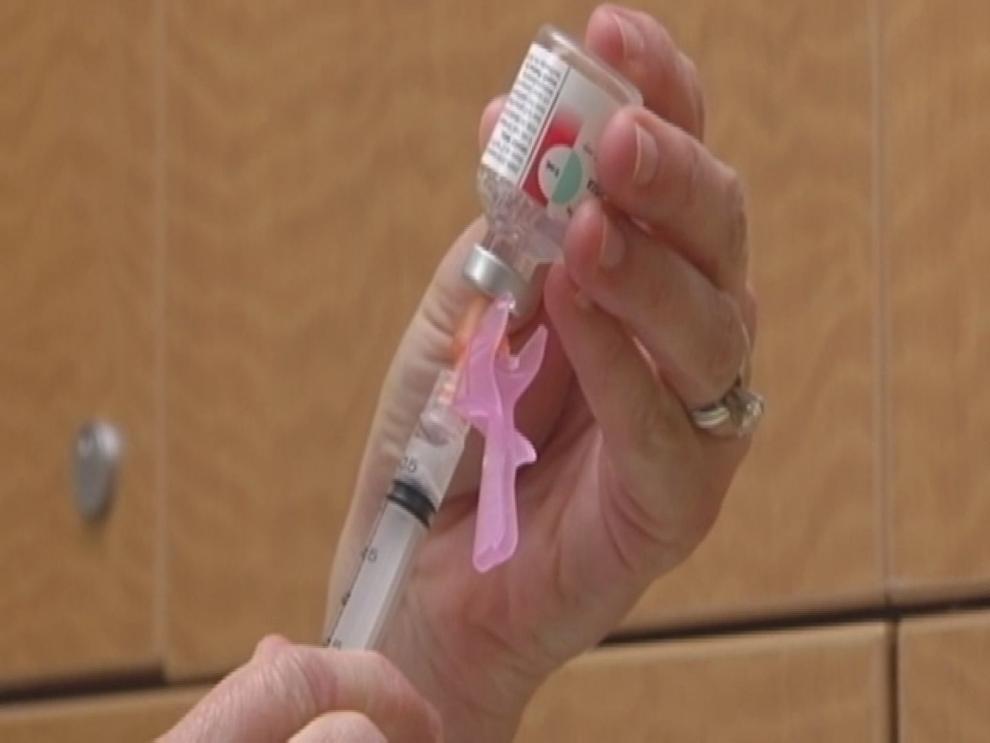 MARION, IL — Have you gotten your flu shot yet? With flu season almost here, doctors are urging everyone to get one, because of the COVID-19 pandemic. 
"It's very important not to forget about the influenza virus. It's still here, and not going away," said Family Medicine Specialist Eric Graham. 
Doctors are reminding people about the seriousness of the flu. Heartland Regional Medical Group Dr. Eric Graham said he sees hundreds of flu cases every year, and it's nothing to play with.   
"I've seen it take down young and healthy adults, which COVID for the most part doesn't do," said Graham.   
Graham said it's hard to judge what this flu season will be like, especially with COVID-19 still spreading. 
"For most of the flu vaccinations this year I think there are four different strains, a couple for A a couple for B. Just like all of these corona and influenza viruses, these bugs change. It's very important to keep these flu vaccinations up to date,"said Graham. 
Rick Frakes gets his flu shot every year. He said this year with the threat of COVID-19 and the flu, he's doing whatever possible to protect himself from getting both of them.
"That would be a killer. People have enough trouble with their lungs with the flu," said Frakes. 
The flu and COVID-19 are both respiratory viruses and are very contagious. Doctors say the best way to protect yourself from getting either of them is to wash your hands frequently, cover your cough, stay home if you're sick, wear a mask in public, and of course, get the flu shot.
"If you can get that influenza vaccination to potentially take that out of the equation that is very helpful to us who are needing to treat it," said Graham. 
Graham said if you're 65 and older, diabetic or have lung or heart disease, you should look into getting the high dose vaccination this year.