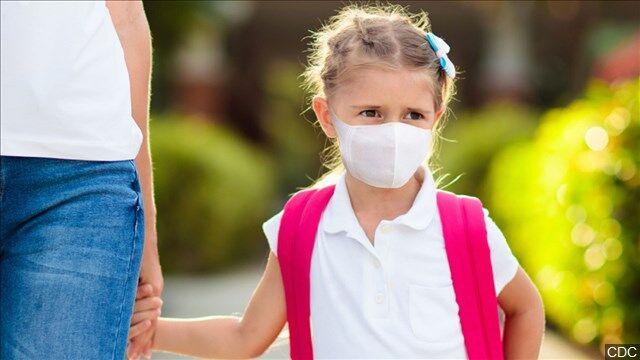 A federal judge has granted a temporary restraining order against Gov. Andy Beshear's executive order requiring masks in schools, in a ruling stemming from a lawsuit filed by parents of children attending a Catholic elementary school. Both the plaintiffs and the governor's office have agreed that the ruling only applies to private schools in the Catholic Diocese of Covington, multiple media outlets report.  
A group of parents whose children are students at St. Joseph Elementary School in Cold Spring, Kentucky, which is in the Covington diocese, sued the governor, challenging the legality of the executive order. 
Lexington NBC affiliate WLEX-TV reports that the ruling only applies to the private school district included in the lawsuit, quoting a statement from a governor's office spokesperson that says the plaintiffs have agreed with the governor's office that the order should only apply to the Catholic Diocese of Covington.
The Courier Journal reports that attorney Brandon Voelker, who represents the parents in the case, confirmed that they agreed to that limitation, but said the judge has not yet granted their request to narrow the ruling. 
In his order, U.S. District Court Judge William Bertelsman pointed to a group of bill the state legislature passed earlier this year aimed at limiting Beshear's executive powers. 
"The Executive Branch cannot simply ignore laws passed by the duly-elected representatives of the citizens of the Commonwealth of Kentucky," the judge writes. "Therein lies tyranny. If the citizens dislike the laws passed, the remedy lies with them, at the polls." 
However, a Franklin Circuit Court judge enjoined those laws in March. That case is pending before the Kentucky Supreme Court. 
The judge's order does not impact the emergency public school mask requirements put in place by the Kentucky Department of Education.