PADUCAH — As Local 6 reported last week, white flags were being planted on Madison Street in Paducah to honor those who have lost their lives to COVID-19. Now, dozens of those flags are missing — possibly stolen.
The incident leaves the project's organizer, local artist Char Downs, with more questions than answers.
"I mean, why? It wasn't hurting them. It was just there as a representation," Downs says. "It was just disbelief and shock. And then to deal with that, to — OK what do I do?"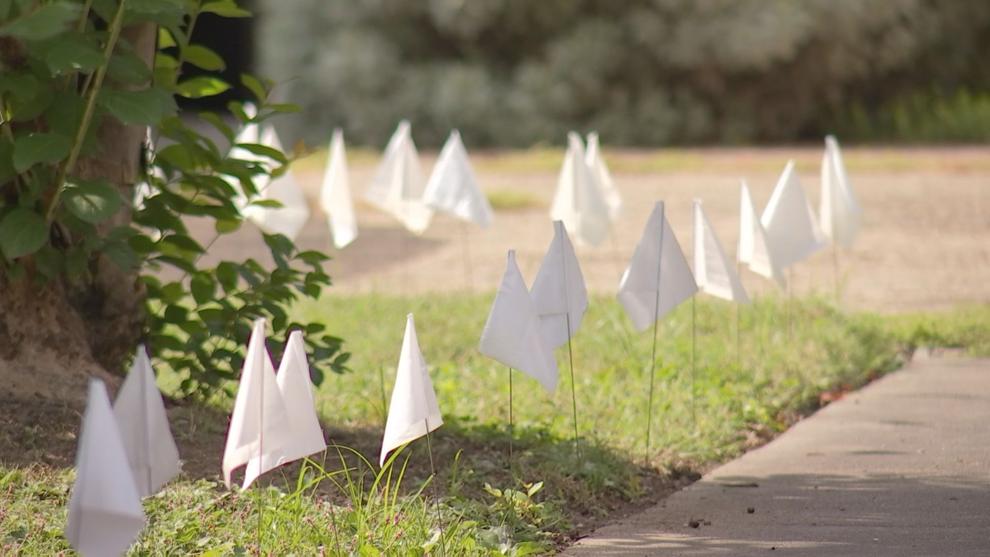 She tells us she is replacing the stolen flags with some extra ones she had leftover.
All of the flags have been moved to a safer location on 7th Street in LowerTown, where they can be watched more closely. 
The flags will be there until Veterans Day, Nov. 11.