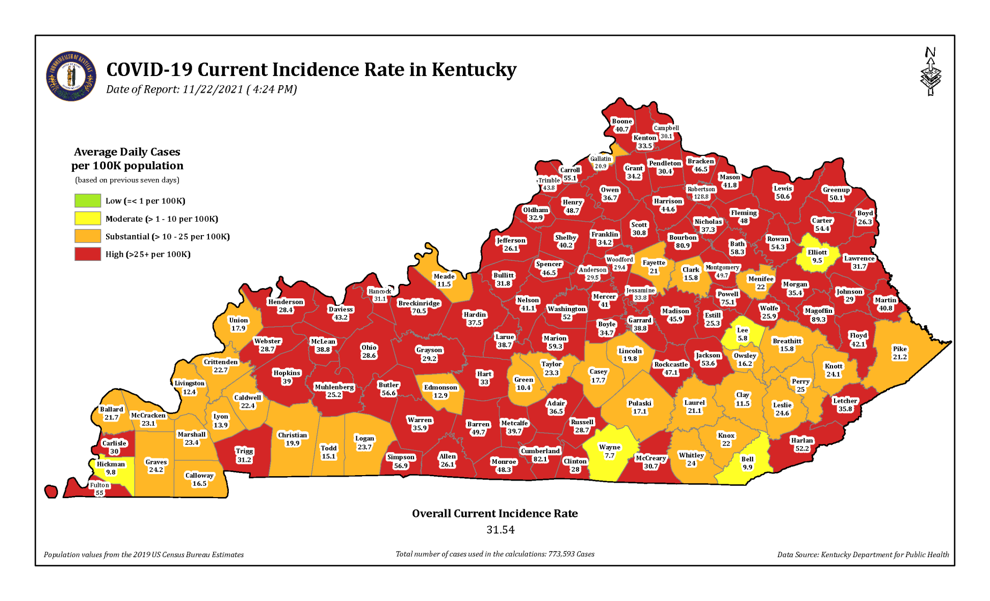 FRANKFORT, KY – Kentucky reported 3,888 new COVID-19 cases over the past three days, as well as 101 deaths.
Those 3-day totals are higher than the commonwealth has seen in a Saturday through Monday stretch in the last 4 weeks.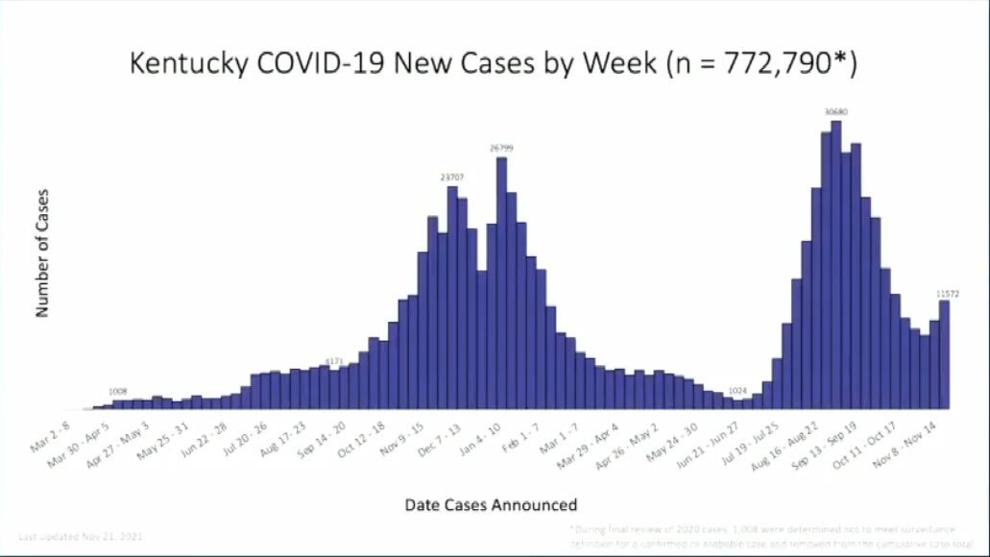 "The numbers are not just creeping up, the numbers are moving up," Gov. Andy Beshear said during Monday's Covid briefing.
To date, Kentucky has had 773,602 known COVID-19 cases, including 10,707 deaths.
The state's positivity rate for COVID-19 test results has once again increased, coming in at 6.65%. Last Monday, the state's positivity rate was at 5.73%.
There are currently 809 Kentuckians hospitalized due to COVID-19.
Gov. Beshear encouraged Kentuckian's to remain diligent as families prepare to gather for the Thanksgiving holiday. 
Some Thanksgiving recommendations the Governor made include:
Get vaccinated
If vaccinated, get your booster
Do not attend a gathering if you feel sick
Wear masks if indoors and unvaccinated and/or not boosted
Keep attendance numbers low
The Governor also provided an update on vaccination rates in the commonwealth. Currently, 2,650,790 Kentuckians are vaccinated against COVID-19. The 65-74 year old age group has the highest vaccination rate with 94%.
504,028 Kentuckians have received their booster shots.