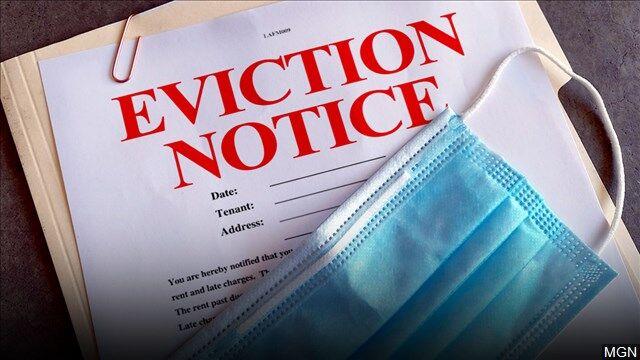 FRANKFORT, KY — Gov. Andy Beshear has extended the state's prohibition against evictions in place because of the COVID-19 pandemic. 
Speaking during a briefing Wednesday afternoon, Beshear said the eviction moratorium helps Kentuckians, who may be struggling financially because of the pandemic, remain healthy at home as the vaccination process continues. 
Beshear signed an executive order to extend that moratorium Wednesday morning. He said the decision comes as the U.S. Centers for Disease Control and Prevention on Monday decided to extend its federal eviction ban through June 30.  
However, also on Monday, the U.S. 6th Circuit Court of Appeals in Cincinnati denied the federal government's motion for a stay of a district judge's ruling that ends the moratorium in West Tennessee case. Earlier this month, U.S. District Judge Mark Norris ruled that the CDC overstepped its authority by issuing the moratorium. 
In the opinion published by the 6th Circuit Court of Appeals, the court cites Maryville Baptist Church, Inc. v. Beshear — another case that appeared before the same federal appeals panel. In that case, the church sued the governor regarding his executive order prohibiting indoor church services, among other mass gatherings. The church's case eventually appeared before the three-judge panel did clear the way for Maryville Baptist Church to hold drive-in worship services while adhering to public health requirements. The appeals court did not block the ban, but a U.S. District judge's ruling in another case involving a different Kentucky church meant that churches were able to resume in-person, indoor services last year. 
The plaintiffs in the Tennessee case — Tiger Lily LLC et al vs the United States Department of Housing and Urban Development — are landlords who challenged the CDC's order. In his decision, Norris wrote: "The court does not minimize the gravity of the pandemic nor the exigency of this hard case. It is noteworthy, however, that Congress has neither acted to amend the Public Health Act, the CARES Act, nor provided for an ongoing moratorium on evictions as recently as the adoption of the Rescue Act last week."
Announcing his order extending Kentucky's ban on evictions over nonpayment of rent, Beshear gave a reminder that $264 million has been designated to the Team Kentucky Healthy at Home Eviction Relief Fund.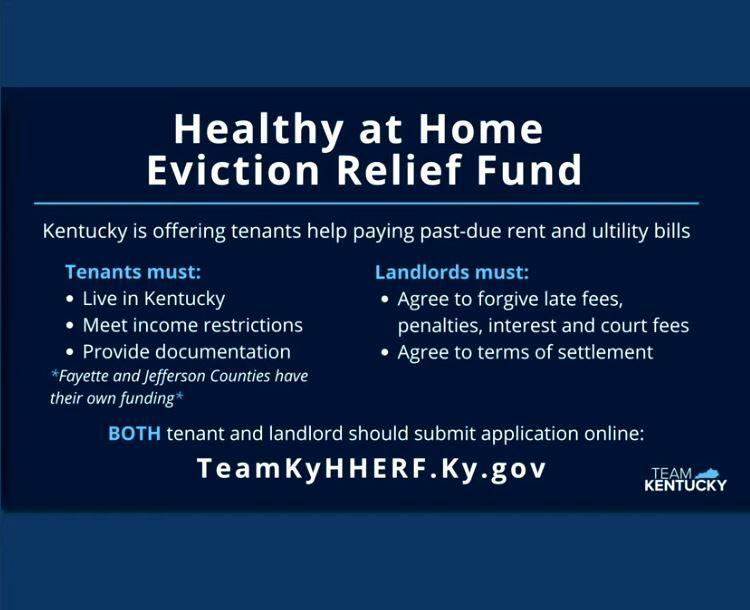 The fund can help renters pay their rent, as well as utilities, including back payments. For more information on that program or to apply for assistance, visit teamkyhherf.ky.gov. The fund requires documentation from renters and their landlords, and Beshear has previously said tenants and landlords should both submit applications, so their applications can be processed faster.