MARSHALL COUNTY, KY — Restaurants, bars, and other businesses in Kentucky will be able to lift almost all of their restrictions over the next few weeks if 2.5 million Kentuckians are vaccinated against COVID-19. So far, more than 1.5 million have gotten their first shot.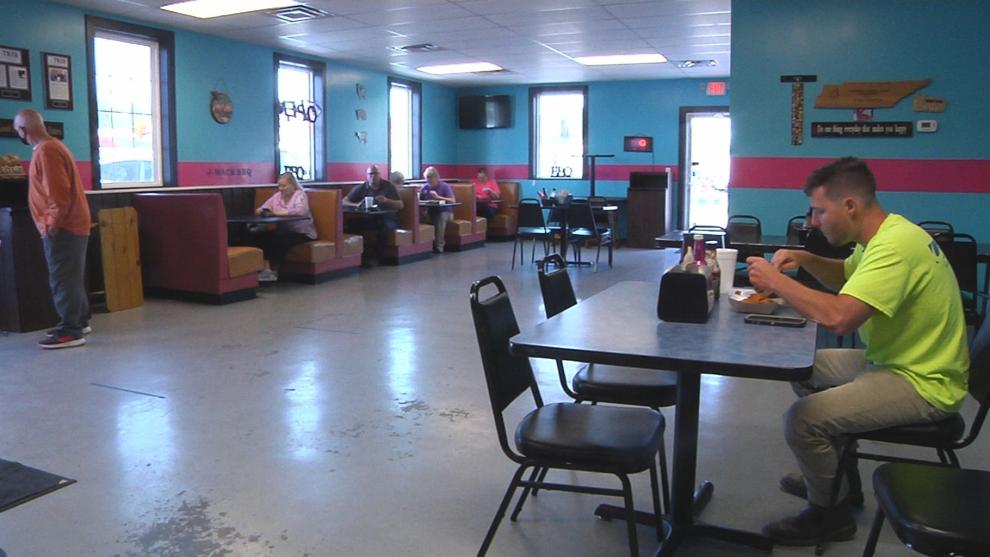 Because of COVID-19 restrictions, J-Mack BBQ in Marshall County can't seat all the customers the restaurant would like to. Owner Jay Tapscott is excited to possibly have the restrictions lifted.
"I think if we could get some normalcy back to life, it'll make people a lot happier," Tapscott said. "You know, put people at ease — just start to see our economy start to flow again."
Currently, restaurant capacity in Kentucky is capped at 60%. J-Mack BBQ is looking forward to getting back to full capacity. Tapscott says you should consider getting vaccinated for your own safety — and to help the economy get back to normal.
"If that's what it takes to get back to normal, let's all go get vaccinated," Tapscott said. "You know, let's go get it done. I think we all need to do it for our own safety."
Gov. Andy Beshear has said he believes the state can reach the 2.5 million vaccination goal in four to six weeks. Purchase District Health Department Director Kent Koster said he thinks it will look more like eight to 10 weeks, because of vaccine hesitancy among young adults and others who don't want to get the shot.
"They're not going to be lifted if we don't get to the 2.5 million," Koster said. "And it's going to be very difficult to get to the 2.5 million unless some of those people change their mindsets, and do it not only for themselves, but for others."
Tapscott said he hopes people get the shot for themselves, local business and the community as a whole.
With the current supply of vaccines, Beshear said Kentucky could even reach the 2.5 million vaccinated goal, within three-and-a-half weeks if enough people sign up quickly. Koster said he believes the supply exceeds the demand.