PADUCAH — A local health department is trying to increase the number of people getting vaccinated against COVID-19 in the region.
Since December, more than 15,900 people in the Purchase District have been vaccinated. But some of the Purchase District Health Department's recent pop-up clinics have seen as few as eight people show up.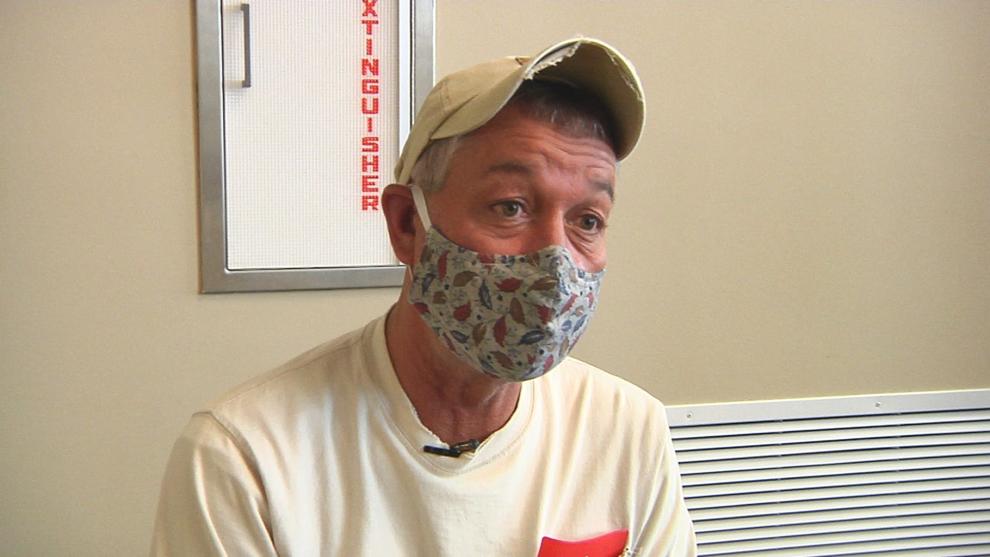 The health department had walk-in appointments open from 8 a.m. to 2:30 p.m. on May 6 at the Julian Carroll Convention Center in Paducah. Nick Edwards was there getting his second dose. He said he doesn't understand vaccine hesitancy.
"It's free," Edwards said. "It doesn't cost us nothing. So why not? Why would you not, with what's going on? Why would you not do it? Come get your shot."
Over the last few weeks, the health department held community pop-up clinics with groups like Family Service Society and Community Kitchen. Purchase District Public Health Director Kent Koster said the clinics have only attracted around 50 people.
To help reach more people, the health department is giving out flyers with information about the vaccine and their next available walk in clinics. They're giving it out to restaurants, libraries and Paducah Cooperative Ministry.
They also plan to hold more pop-up clinics in different neighborhoods and in restaurants, vaccinating employees. Koster said he thinks these measures will help.
"It just may not be to the extent necessary to get us to reaching those goals, you know, by either our governor or by our president," Koster said. "But we're going to do everything we possibly can, you know, to try to be available."
Edwards wants people to consider getting the shot, to help stop the pandemic.
On Monday, the health department will vaccinate employees at the restaurant El Torrito off Interstate 24 exit 3. Koster also wants to buy billboard advertising to help increase their reach.
The next vaccination clinics in McCracken County will be walk-ins at the health department at 916 Kentucky Ave. The first one is from 8 a.m. to 3 p.m. on Monday, May 10. On Tuesday, May 11, there will be a clinic from 4 p.m. to 8 p.m. Another clinic will be held from 4 p.m. to 8 p.m. on May 19.