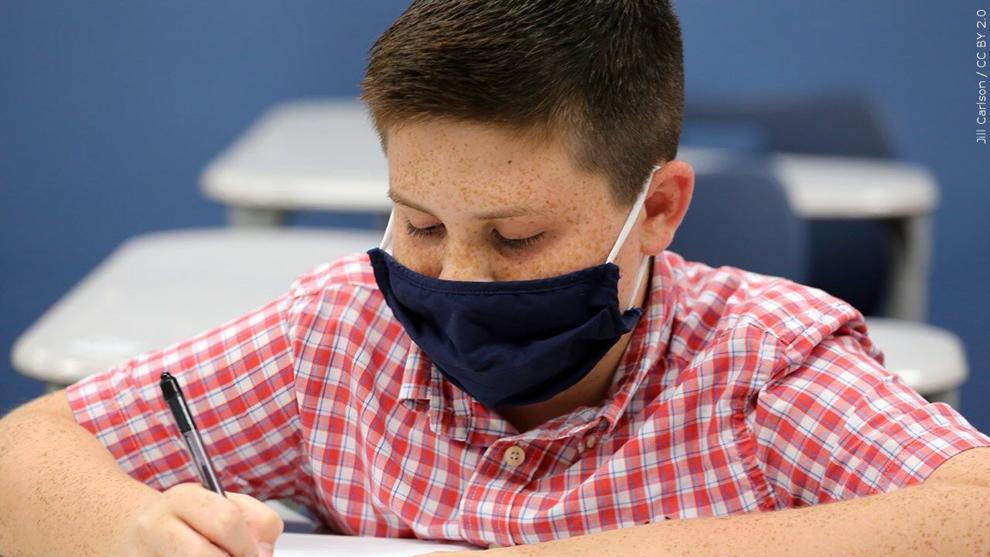 ASSOCIATED PRESS — Most of the children in the U.S. have already started school or are heading back next week, and parents and students alike still have a lot of questions about how to avoid the coronavirus.
Stephen Ferrara, Professor of Nursing at Columbia University School of Nursing, said that masks and hand hygiene are still the best ways to stay safe.
"Students need to wear masks. That's first and foremost — students need to be masked as as well as teachers. We still need to remember hand hygiene and doing all the things that we did during the beginning of the pandemic to help prevent the spread of infection," said Ferrara.
This week, the Los Angeles board of education has voted to require students 12 and older to be vaccinated against the coronavirus to attend in-person classes in the nation's second-largest school district.
Ferrara said he supported the move, but that for many of the children under 12, it is also important that the adults they are around are vaccinated.
"Those under 12 years old cannot get vaccinated. They are not eligible during for the Pfizer vaccine or any other vaccine at this point. Therefore, we need to take extra caution with them. We want to make sure that those folks are masked. We want to make sure that those around them are vaccinated," said Ferrara.
Ferrara also urged parents to talk with their children's school about the ventilation and air circulation in the classrooms.
As far as what mask is best for your child, Ferrara said, the best mask is the one your child will wear.