LYON COUNTY,KY — In a few weeks you might hear a knock on your door asking you to fill out your 2020 U.S. census. If you already filled it out, you're in the clear.
Wednesday, the U.S. Census Bureau released guidance on how they're trying to keep you and census workers safe doing in person visits. Some areas of west Kentucky have notoriously low response rates. Lyon County, Kentucky, is one of them.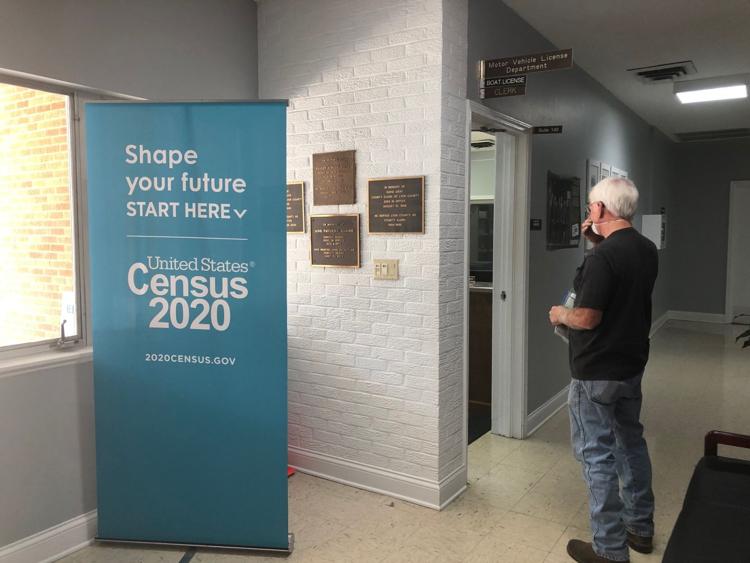 Lake Barkley attracts many people to live in Lyon County. County Judge Executive Wade White said visitors could be hurting the county's census response rate.
"I think our percentage is fairly low, because we have a lot of people who have homes here but may not fill out there census here," said White.
Lyon County lags behind all other west Kentucky counties in responding to the census. It's not for a lack of trying, though.
"We've put it on Facebook. We put banners up. We put posters up trying to remind people to make sure you fill out your census online," White said. 
Lyon County is at a 54.1% response rate. That number is close to what Carlisle County was 10 years ago. Not anymore, though, because something changed there.
Carlisle County Judge Executive Greg Terry said he put together a committee to help with the census, and he gives them all the praise.  
"Any type of event that we had, she made sure there was someone sitting up at those places just with poster boards talking about the census, and that really I think helped things out," he said of the team's leader. 
Carlisle County's response rate is already 7 percentage points higher than the last census.
They looked for places like baseball games and churches to talk about the census early on in the year.
In the thick of a pandemic, White is using online outreach and handing out information at local grocery stores instead.
"There's a lot of things over the next 10 years that we are going to be a recipient of that has everything to do with how many are in our county," he said. 
The update census schedule includes the majority of census offices across the country beginning in person follow-up work on Aug. 11.  All offices will conclude work no later than Oct. 31. You can find the full schedule on their website and can see your county's response rate here.