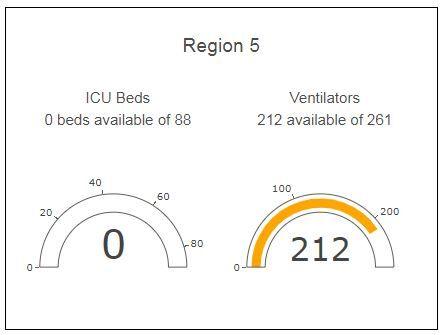 As of Monday, no staffed intensive care unit beds were available in Region 5 of Illinois, which includes all southern Illinois counties in the Local 6 region. 
According to the Illinois Department of Public Health, Region 5 has an ICU capacity of 88 beds, and 100% of those beds are currently in use. 
Arien Herrmann, the Region 5 Hospital Coordination Center Manager, told public radio station WSIU on Tuesday that more than a third of critical care beds in the region are currently occupied by COVID-19 patients. He said hospitals do have space, but they don't have enough staff.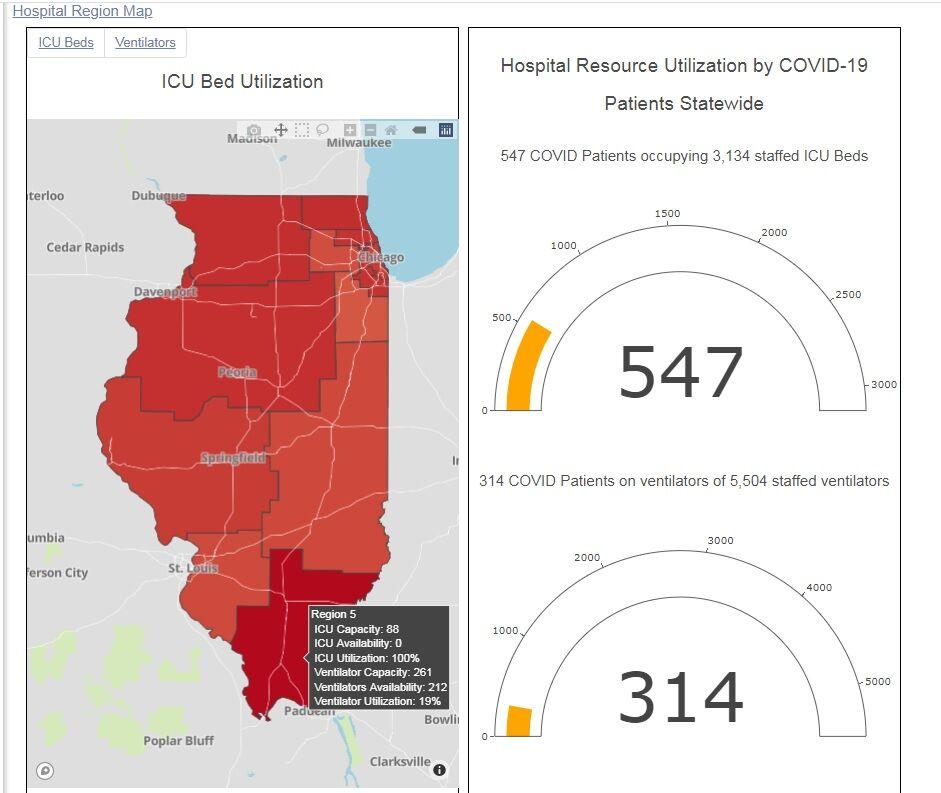 Herrmann told the radio station that the majority of those critical COVID-19 patients are unvaccinated, and said the effect on staffed ICU beds is negatively impacting other patients who need critical care. 
Meanwhile, IDPH reports that as of Tuesday, Region 5 has gone 11 days in a row with a COVID-19 test positivity rate at or above 8% and 11 days in a row with hospital bed availability under 20%. The region has also seen four straight days of COVID-19 patient increases. Those are all indicators of increased COVID-19 transmission in the region.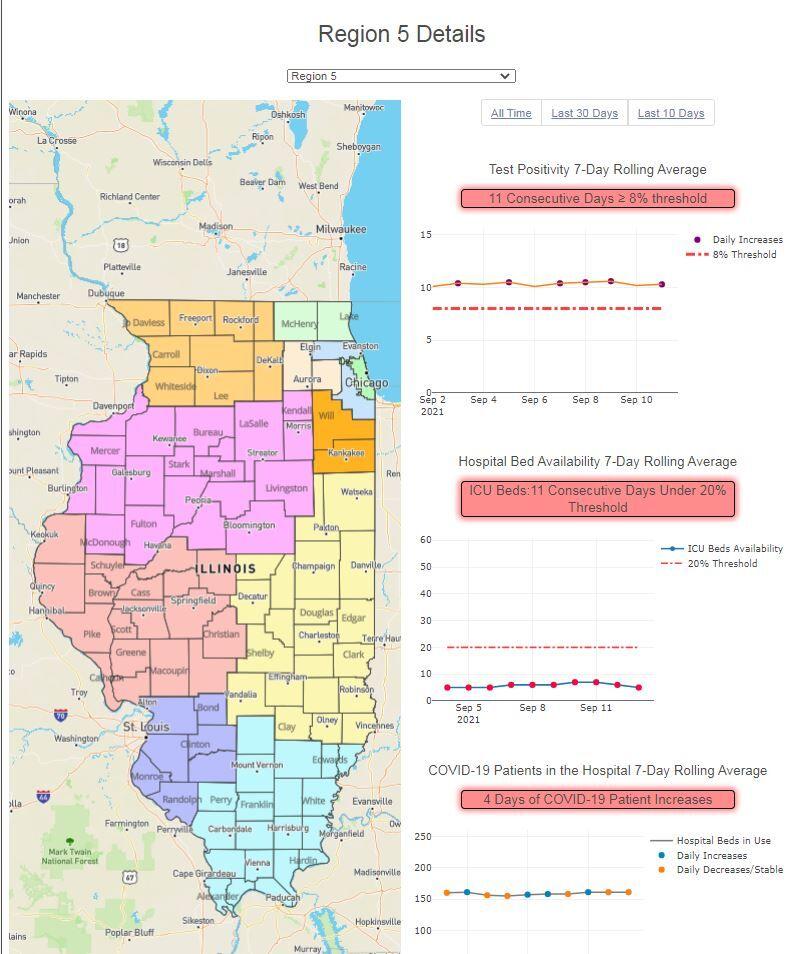 To view the latest information from IDPH on COVID-19 resurgence data for Illinois Region 5, click here.