A judge in Illinois has ruled that all of Gov. J.B. Pritzker's executive orders to slow the spread of the novel coronavirus in the state are void.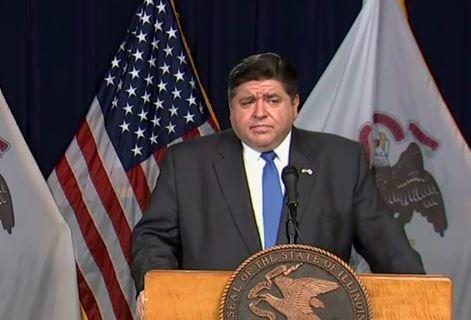 Clay County Circuit Court Judge Michael McHaney ruled that Pritzker does not have the authority to extend disaster proclamations beyond 30 days, the Southern Illinoisan reports. The judge said the authority to enact restrictions during a public health crisis falls to the Illinois Department of Public Health. 
Pritzker first issued a disaster declaration because of the COVID-19 outbreak on March 9. The governor has issued extensions of that declaration every 30 days since. 
The ruling stems from a lawsuit filed by Republican State Rep. Darren Bailey of Xenia, Illinois. "One problem with the Governor's approach was that he acted as though he knew better how people should behave.  Instead of presenting facts and calling on people to respond in a collaborative way, hard and fast rules were imposed," Bailey said in a statement released after the judge's ruling came down. "Moving forward, I want to encourage everyone to practice common sense and caution.  Use social distancing and take other personal precautions in dealing with others."
The Illinois Attorney General's office is expected to appeal the ruling, the Chicago Tribune reports. The Chicago newspaper reports that a spokeswoman for the governor downplayed the ruling in a statement, saying "Every other court — both state and federal — that has considered these exact issues has agreed with the administration that executive orders protecting Illinoisans' health and safety are well within the governor's constitutional authority."