CARBONDALE, IL — The state of Illinois has administered more than 11 million doses of COVID-19 vaccines.
More than 35% of Jackson County, Illinois, residents have been vaccinated.
That number will continue to climb as more students get their shots.
Here's how a local clinic is helping kids 12 and older get vaccinated.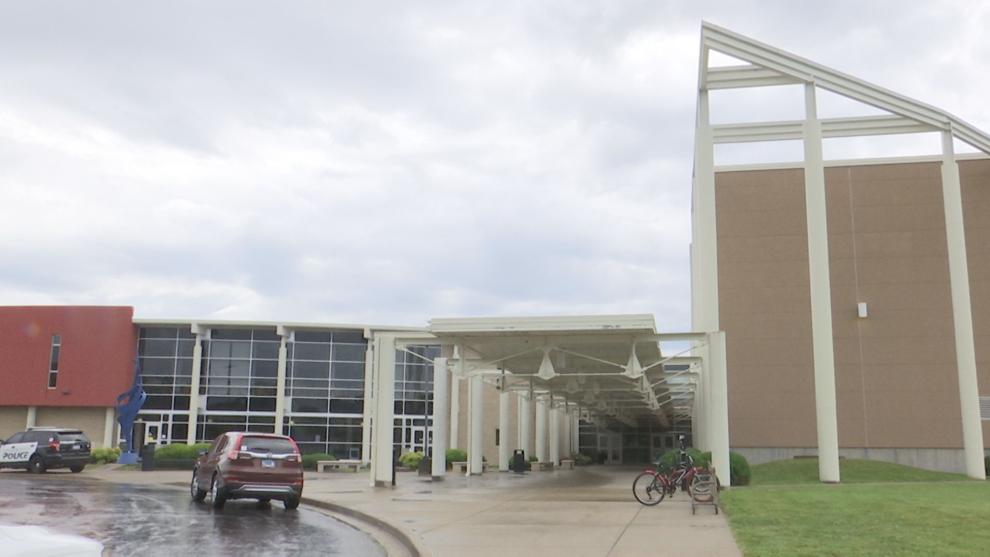 The Jackson County Health Department, Southern Illinois Healthcare and the Illinois National Guard tag-teamed to bring a family vaccination clinic to Carbondale Community High School.
It's for students 12 and up and their families. Cecelia Pregracke appreciated the effort.
"I don't want to carry the virus for other people to get it, and I don't want to get the virus either," she says.
She says having her mom there was "a little more reassuring." 
Nadia Kirksey, 12, got her second dose Tuesday. She says it was different from the first.
"I couldn't feel anything, but I could at the same time. But this time it was different, because I could feel the stuff go in my arm. It was weird," she says. 
Jackson County Health Department preparedness and compliance specialist Jessica Grammer says Tuesday was the first day of the family vaccination clinics. Clinics will also be held at Murphysboro High School and Elverado High School.
"This was kind of a no-brainer to do vaccinations at the school," Grammer says. "We thought with each high school it would be a good idea to hit those 12 to 17-year-old ages and see if we can get them in for a vaccine."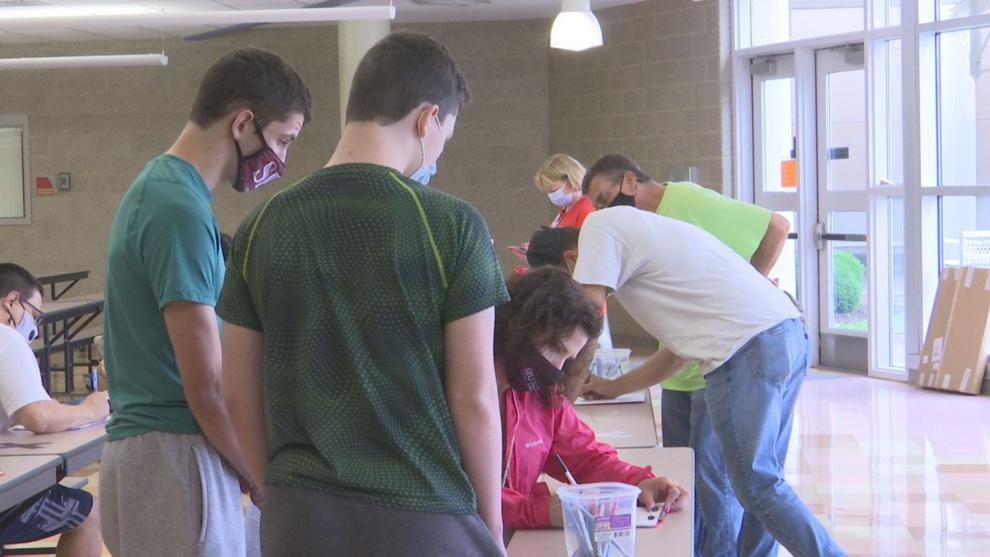 She says the clinics are making it easier for families in the area to get vaccinated.
"It's really exciting to see that not only parents but children are excited. You know, when we were at the arena — especially the Banterra center — there was a lot of 12 year olds coming in the day it had opened up. They were so excited to get their vaccine. I think we're seeing that excitement continue today," Grammer says. 
The schedule for the clinics is as follows: 
Carbondale Community High School — 2 p.m. to 6 p.m., June 8 and June 29.
Murphysboro High School — 9 a.m. to 1 p.m., June 9 and June 30.
Elverado High School — 2 p.m. to 6 p.m. on June 10 and July 1.
Other members of the community can also take advantage of these clinics. The Pfizer vaccine will be available for those 12 and older, and the Johnson & Johnson vaccine will also be offered for those 18 and older. Appointments are not needed.