FRANKFORT, KY — Gov. Andy Beshear has reinstated the universal mask mandate for state employees, in line with the latest recommendations from the Centers for Disease Control and Prevention.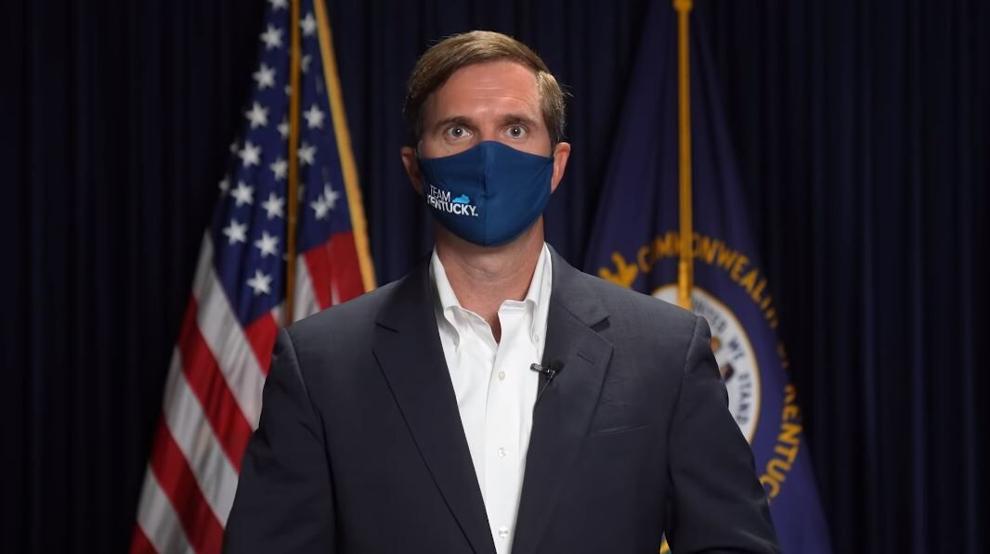 Starting Thursday, a mask requirement will be in place for all state employees — vaccinated or not — while indoors while around other people at work. All visitors to state buildings will also be required to wear masks. 
"Yesterday the CDC put out a series of recommendations based on their finding that even if you're vaccinated, you can spread the delta variant, and that changes a lot," Beshear explained in a video statement to employees Wednesday afternoon. 
CDC Director Dr. Rochelle Walensky says COVID-19 vaccines reduce the risk of symptomatic infection seven fold and reduce hospitalization risk by 20 fold, CNN reports. But, the CDC also says emerging evidence suggests vaccinated individuals can still spread the virus to others, creating a risk for unvaccinated individuals they come into contact with.  
"Listen, I didn't want to have to go back to this. Nobody want's to have to go back to this. But at the same time, we pledge to protect one another to be there for the people of our commonwealth," Beshear said. "And as the CEO of this state, I want to set the right example for other employers out there to make sure they protect their people. Folks, we're gonna' lead. We're gonna' lead by example, and I need your help. We hope that this is temporary, I truly believe it is, but let's come in tomorrow doing the right thing for each other and for this state." 
Kentucky Auditor Mike Harmon, who is running for governor in 2023, released a statement through his official auditor email criticizing Beshear's decision. 
"I was disappointed to receive notice today of Governor Beshear's renewed mask mandate for state employees, even those who are fully vaccinated. This policy removes one of the most significant incentives for individuals to get the COVID-19 vaccine," Harmon's statement reads. "I continue to encourage all unvaccinated Kentuckians to have a discussion with their health care provider about whether the vaccine is the best option for them."
Beshear and Public Health Commissioner Dr. Steven Stack have continued to strongly encourage all eligible Kentuckians to get vaccinated as soon as they are able. 
"This is one of those things where, when you're looking up at the ceiling in an intensive care unit with every orifice in your body filled with a tube, that is a sad, tragic time to wake up and realize 'Oh my gosh, if I had just gotten that vaccine, I wouldn't be here right now,'" Stack said Monday. "Folks, please get vaccinated, and for all of those of you who have gotten vaccinated and are concerned: this is very different this year. If you are vaccinated, you are safer.