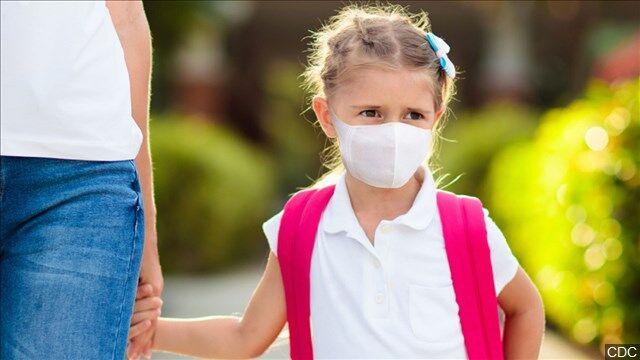 FRANKFORT, KY — A bill that would end Kentucky's school mask mandate was voted down in a state House committee Wednesday, but then it was pushed through in a brief second meeting. 
Lawmakers are working in a special session that began Tuesday. Gov. Andy Beshear called for the special session over the weekend, calling on lawmakers to address the COVID-19 pandemic after the Kentucky Supreme Court cleared the way for limits to the governor's emergency powers. 
The Kentucky House Education Committee rejected House Bill 1 Wednesday afternoon, Lexington NBC affiliate LEX18 reports. Three members abstained from the vote. 
But then, in a second meeting that only took 10 minutes, the committee passed the bill, the Courier Journal reports. 
No changes were made to the bill between the two votes, LEX18 reports.
The bill — sponsored by Republican Reps. Steven Rudy of Paducah, Kim Banta of Fort Mitchell and Killian Timoney of Lexington — would void the Kentucky Board of Education's school mask mandate. Instead, local districts would be able to set their own policies. 
Under the plan, the Kentucky Department for Public Health would have to develop a "test to stay" model for school districts, which would allow students exposed to COVID-19 to show proof of a negative COVID-19 test result each day to attend in-person classes instead of quarantining. 
Some of the other items in the measure include:
Directing local health departments to assess school districts in carrying out their COVID-19 plans.
Providing temporary remote instruction options for school districts to use at the school, classroom, grade or group level.
Requiring all certified staff and classified staff designated by a school district to work on-site during nontraditional instruction days.
Temporarily revising requirements for emergency substitute certification, allowing classified staff to perform instructional activities and allowing districts to temporarily hire staff after receiving a preliminary background check.
Directing the Kentucky State Police and Cabinet for Health and Family Services to prioritize school district background checks. 
The Senate's version of the bill, Senate Bill 1, passed in the Senate Education Committee earlier. 
The bills are mirrored on each other, with the goal of passing them in three days instead of five, LEX18 reports. 
Download the document below to read it as it was introduced. Click here to keep track of the bill as it goes through the House. To track Senate Bill 1, click here.