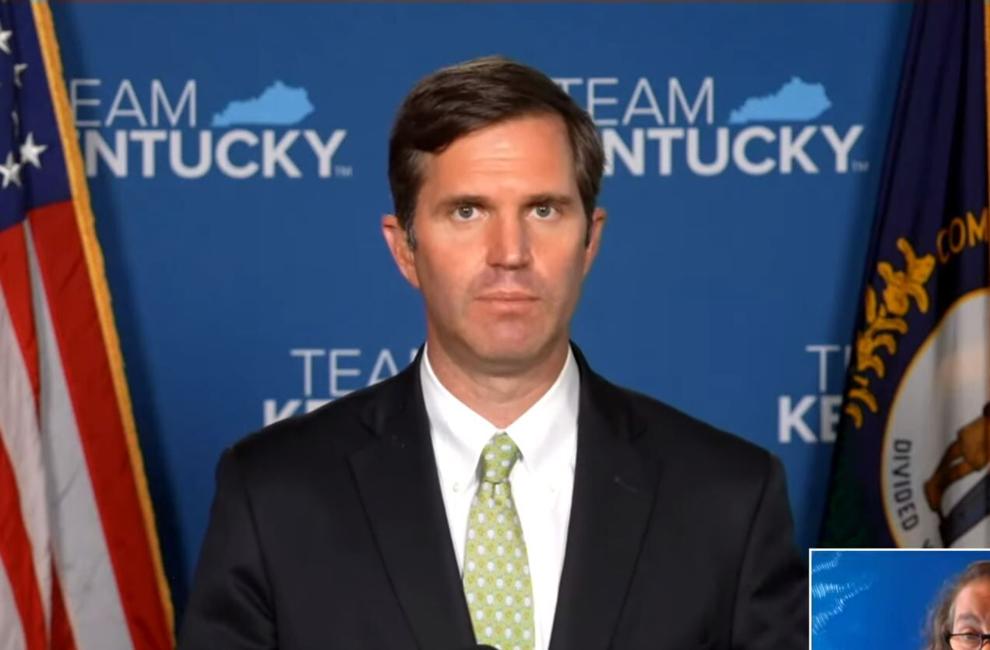 FRANKFORT, KY — Starting Monday, events in Kentucky involving more than 1,000 people in one space can operate at 50% of capacity. 
Gov. Andy Beshear announced the change during a briefing on COVID-19 Monday afternoon.
Events with 1,000 or fewer people at a time will continue to operate at 60% of capacity.
Supplemental requirements will be in place for health care facilities, restaurants and bars, pools and bathing facilities, sports and fitness activities, and venues for weddings, funerals and memorial services.
Kentucky's Healthy at Work website has been updated to reflect the changes.
MORE DETAILS: Kentucky Healthy at Work 
Beshear said Kentucky had 231 new cases Monday, 168 of which are people ages 49 and younger. The governor said only 16 of the new cases are connected to long-term care facilities, including six resident and 10 staff members.
The state's positivity rate now stands at 3.46%.
Nine additional coronavirus-related deaths were reported, including four newly reported by health departments and five uncovered through the state's ongoing audit of death certificates listing COVID-19 as the cause of death.
To date, Kentucky has had 437,543 known COVID-19 cases, including 6,347 virus-related deaths. 
Beshear continued to encourage vaccination to prevent the potential of a fourth spike in COVID-19 cases. The governor has said when 2.5 million Kentuckians have received at least their first COVID-19 vaccine dose, the state will remove most capacity restrictions and social distancing requirements for nearly all business and venues serving 1,000 people or fewer.
So far, 1,665,193 Kentuckians have been vaccinated, according to the Kentucky Department for Public Health. 
Click here for more information on COVID-19 vaccine providers in the Local 6 area.