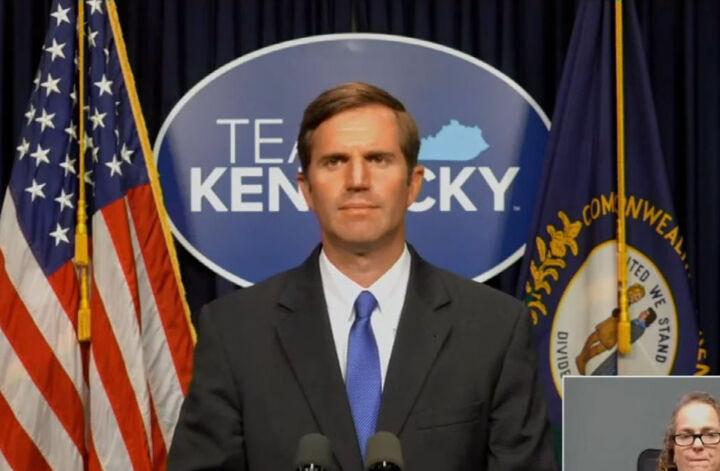 FRANKFORT, KY — Kentucky is getting $2.183 billion from the American Rescue Plan Act of 2021.
The U.S. Treasury Department announced the allotment Monday. The Treasury Department is distributing $350 billion to state and local governments across the country as part of President Joe Biden's $1.9 trillion COVID-19 relief package that became law in March. 
Gov. Andy Beshear says Kentucky's allotment smaller than a previous estimate of $2.441 billion, but he says that's because the state performed better than expected in the fourth quarter of 2020.
"Our economy is surging and strong," Beshear said in a statement. "We are in a strong position to sprint out of this pandemic with continued positive economic indicators and with this funding that will create jobs, momentum and a better quality of life in every corner of the commonwealth."
In a statement included in a news release announcing the funding, Kentucky Budget Director John Hicks said "The preliminary estimated amounts available during the budget process did not yet recognize the level of reduction in the number of unemployed Kentuckians. Kentucky's downward revision was the seventh largest among the states with better unemployment figures."
The governor's office says the change in the final allocation amount does will not affect the agreement lawmakers reached during the 2021 regular session to use nearly $1.3 billion to expand broadband internet, deliver clean drinking water and build new schools. The plan is expected to create more than 14,500 new jobs, state officials say. 
MORE DETAILS: Beshear praises lawmakers for decisions on using federal aid
Some of the aid will also allow the state to repay a federal loan that helped bolster its unemployment insurance fund.  
The money is for the Coronavirus State Fiscal Recovery Fund. Half of the funding will be available latter this month. The governor's office says Kentucky will soon submit a request for the funds to the Treasury Department.