FRANKFORT, KY — Kentucky officials unveiled plans for students to return to school in the fall with measures in place to protect against the spread of COVID-19. 
Interim Department of Education Commissioner Kevin Brown said the three major ways Kentucky schools and districts will be able to mitigate the spread of the virus include having students wear masks in school and on school buses, spreading students out and enforcing social distancing, and frequent hand washing.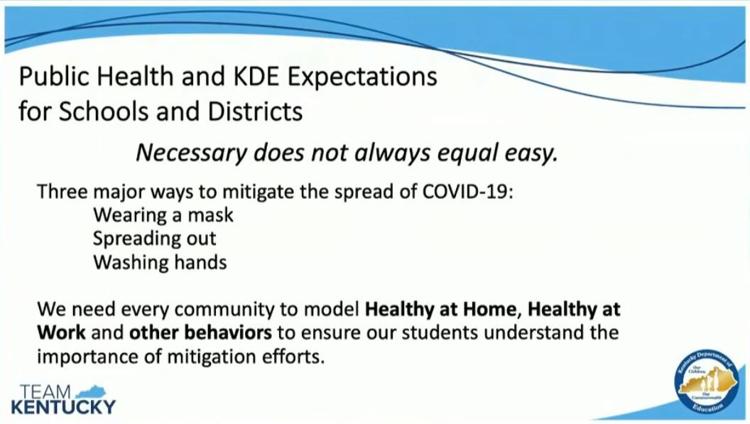 Best practices for schools also include screening and sanitation efforts, as well as contact tracing.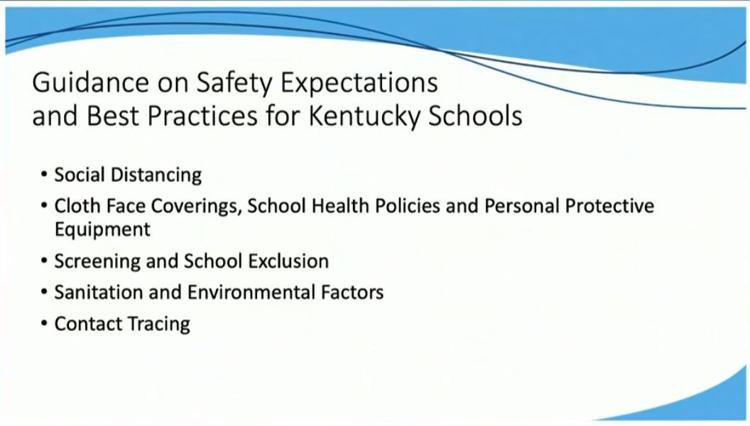 Brown said parents and others who interact with Kentucky's students are encouraged to model behaviors their children will be expected to have at school.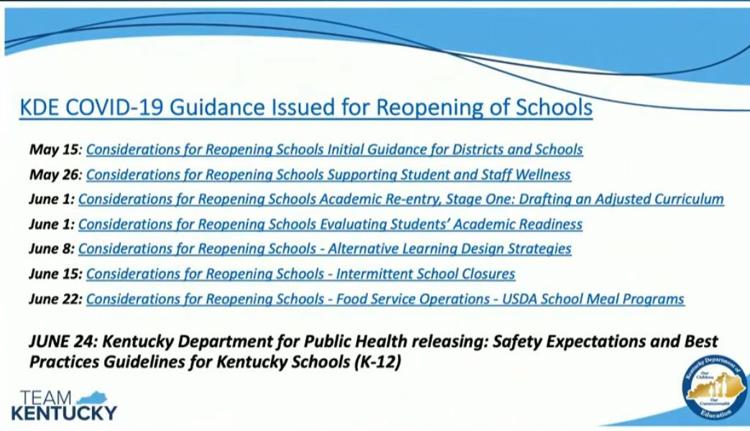 Previous guidance for schools has been issued from May 15 through June 22, and Brown said more guidance on student transportation, workplace health and safety, and facilities and logistics will be released in the coming days.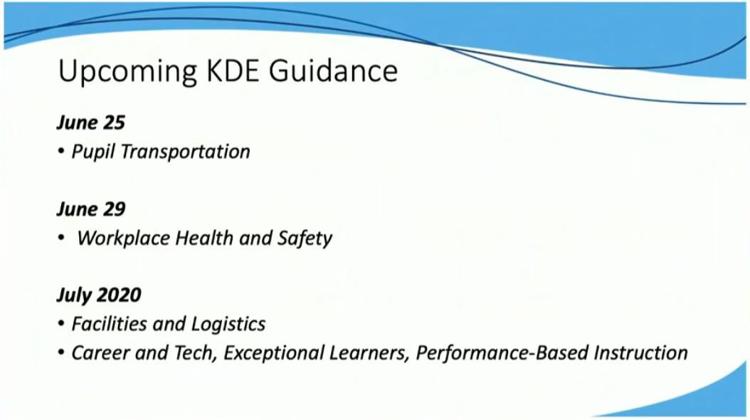 Lt. Gov. Jacqueline Coleman said the state is suspending the 10 day limit on nontraditional instruction days, so the state's education cabinet can grant districts the authority for unlimited NTI days, in case schools need to close due to outbreaks of the illness. 
Brown also said school districts will have flexibility when it comes to funding and attendance. Funds will be based upon the previous year's calculations, and NTI days will be granted as needed so districts can use traditional and NTI days at the same time, and NTI days can be used if cases spike and schools need to close. Brown said this will help provide continuity and help districts make decisions that are in their students' best interest. 
Coleman also announced the option for schools to participate in the Expanded Care program. That means schools can use federal funding that covers students who are eligible for Medicaid for expanded services including school nurses, audiology, occupational therapy, speech therapy, physical therapy, interpreters, mobility and mental health.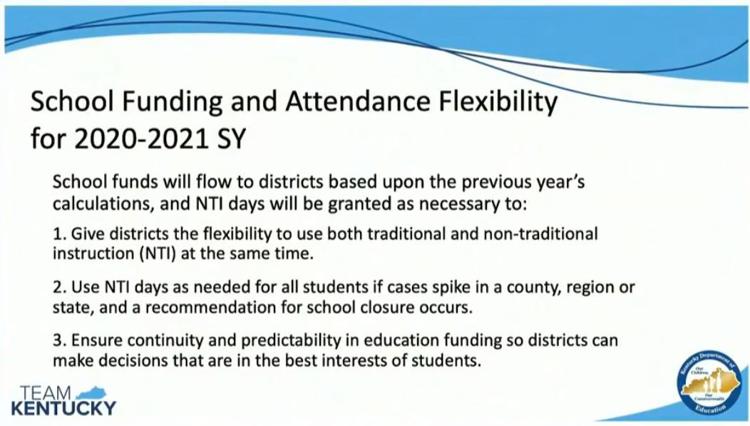 Gov. Andy Beshear reported 229 new COVID-19 cases in Kentucky on Wednesday, as well as one new death connected to the novel coronavirus disease. To date, Kentucky has had 14,363 COVID-19 cases, including 538 deaths.