FRANKFORT, KY — Kentucky is moving childcare workers up in its COVID-19 vaccine priority list. 
The state is currently vaccinating people in phases 1A and 1B of its plan. One a includes long-term care and assisted living facilities, as well as health care workers. Phase 1B previously included first responders, K-12 school employees and anyone age 70 or older.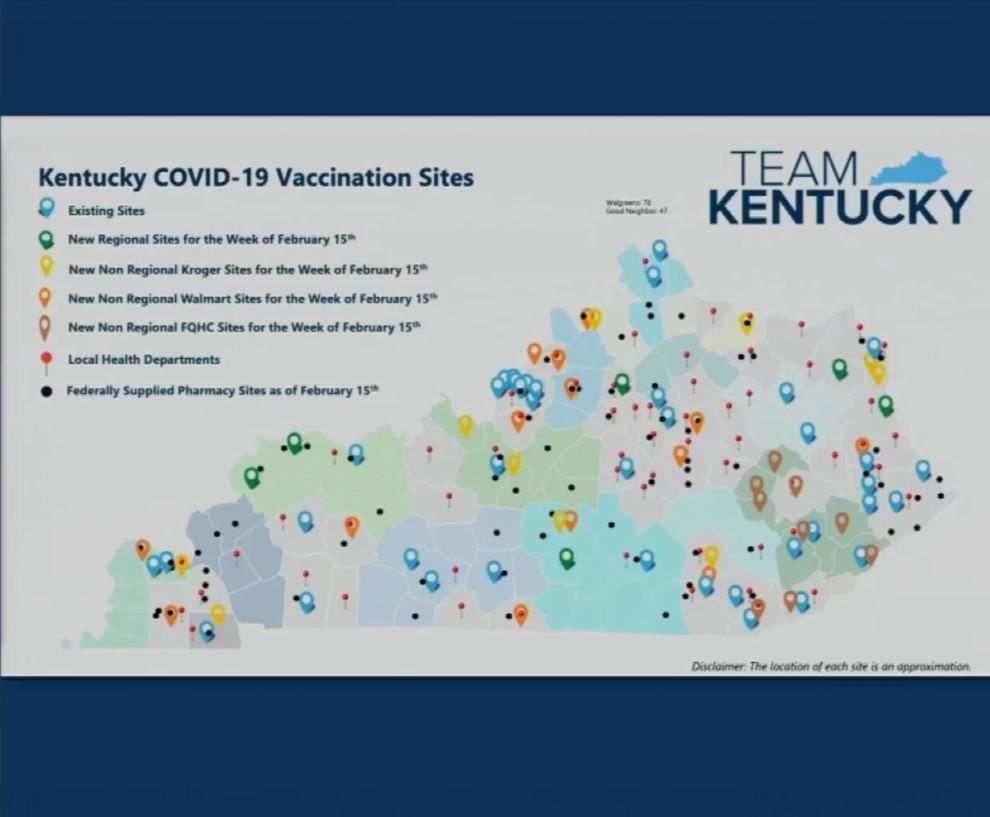 Now Phase 1B will also included childcare workers, Gov. Andy Beshear announced during a briefing Monday afternoon. Those workers can now begin signing up for appointments at any vaccine provider in the commonwealth. Beshear said the state is asking health departments to prioritize people ages 70 and older, vulnerable populations and childcare workers. Health departments will continue to prioritize those groups, even if other providers in the state move into phase 1C in the future. 
Phase 1C includes anyone age 60 or older, all essential workers, and anyone age 16 or older who has a health condition that puts them at the highest risk of serious illness from COVID-19 as specified by the Centers for Disease Control and Prevention. 
Beshear also announced a fifth COVID-19 vaccination program will soon be available in Kentucky. 
Before Monday, there were four vaccination programs in Kentucky, including: 
The state program, which includes regional vaccine centers, hospitals, local health departments and pop-up clinics. 
Long-term care vaccinations through Walgreens and CVS. 
A federal direct program providing vaccines through the 

Bureau of Prisons, Veterans Affairs and to Department of Defense employees. 

The federal pharmacy program that began at the end of last week (Click here and here for more details on local pharmacies included in that program).
Beshear says the fifth program will include "qualified community health centers," which will be supplied directly starting this week. Beshear said the state will have nine of those centers, and more information on them will be released when it is available. 
Regarding COVID-19 cases, Beshear said the state continued to see improved numbers last week. 
The governor said last week was the fifth straight week that Kentucky saw declining cases and a declining positivity rate. Beshear said cases decreased 26% last week from the week before, coming in with the lowest number of cases since the week of Oct. 22. The state saw a positivity rate of 6.78% last week, down from its peak of 12.45%. 
On Monday, Beshear said 723 new cases were reported across the commonwealth, the lowest one-day total since Oct. 12. Additionally, the state's positivity rate for COVID-19 test results came in at 6.57% on Monday. The state reported nine additional coronavirus-related deaths. 
To date, Kentucky has had 389,521 COVID-19 cases, including 4,291 deaths.