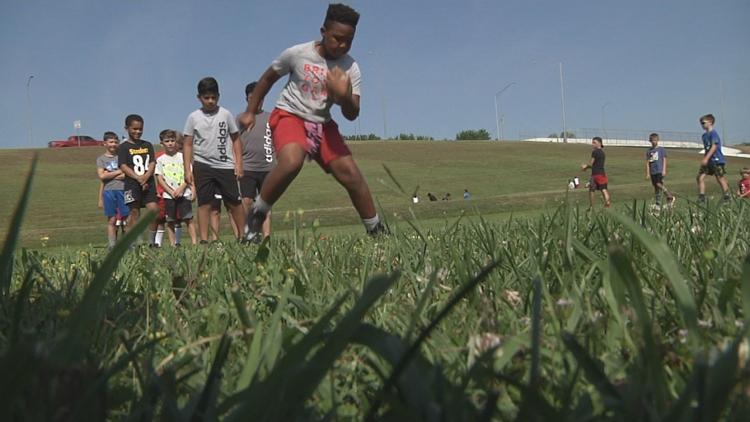 MAYFIELD, KY — It was a warm first day of summer Saturday, but that didn't stop kids in Mayfield from getting outside for the first weekend of the youth football camp there.
This is the second year for the camp. This year, they're having to practice social distancing due to COVID-19.
Event organizer Quinton Taylor says parents are looking for ways to get their kids outside after months of staying inside.
"Everybody is tired of seeing their kids sitting in the house not doing anything, so bring them out here if there from third-grade to sixth-grade bring them out here and have some fun, I mean, we're just running around throwing the football around, do some drills, we're having fun," Taylor says. 
Taylor says they're currently in need of a sponsor for equipment. If you'd like to sponsor the camp, you can contact them via their Facebook page.
The camp runs each Saturday from now until Aug. 1.