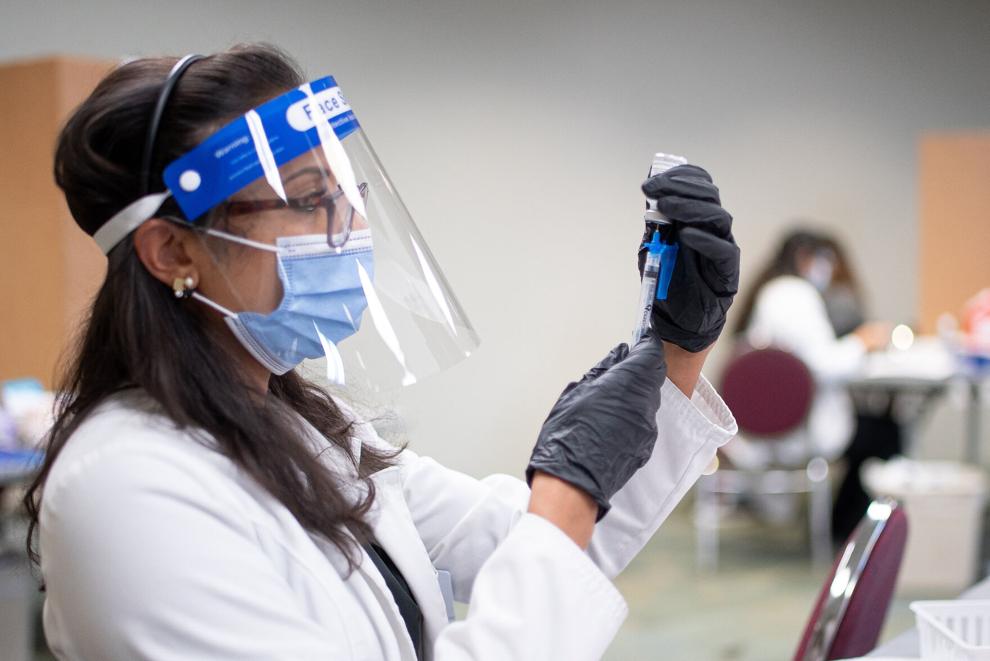 PADUCAH — Kroger Health says it has received COVID-19 vaccine doses, and will begin administering the shots at two west Kentucky pharmacies.
On Feb. 11, Gov. Andy Beshear announced the Kroger pharmacies at 3141 Park Ave. in Paducah and 808 N 12th St. in Murray will be administering the COVID-19 vaccine as part of a partnership with the federal government. 
MORE DETAILS: Beshear announces 156 new COVID-19 vaccine locations in Kentucky
As of Monday, those stores were not yet administering doses, because their expected shipments were delayed by winter weather. 
However, Kroger Health announced Tuesday that it has received a limited supply of doses through its partnership with the state of Kentucky.
"We appreciate this collaboration with the State of Kentucky as we continue to work to get Kentucky residents vaccinated against COVID-19," Kroger Delta Division health and wellness leader Cindy Fisher said in a statement. "We are strongly encouraging all customers and associates to receive the vaccine to curb the spread of COVID-19 in our communities."
Fisher also noted that the company has announced "a one-time payment of $100 to all associates who receive the full manufacturer-recommended doses when it becomes available to them through the appropriate phase guideline."
Regarding COVID-19 vaccination appointments, Kroger Health reminds the public that Kentucky is still in phase 1B of its vaccine plan this week, which includes people ages 70 and older, K-12 educators, child care workers, and first responders. 
To make an appointment, visit kroger.com/covidvaccine or call 866-211-5320. Those requesting appointments must meet the criteria for the current phase of the vaccination, Kroger Health says.