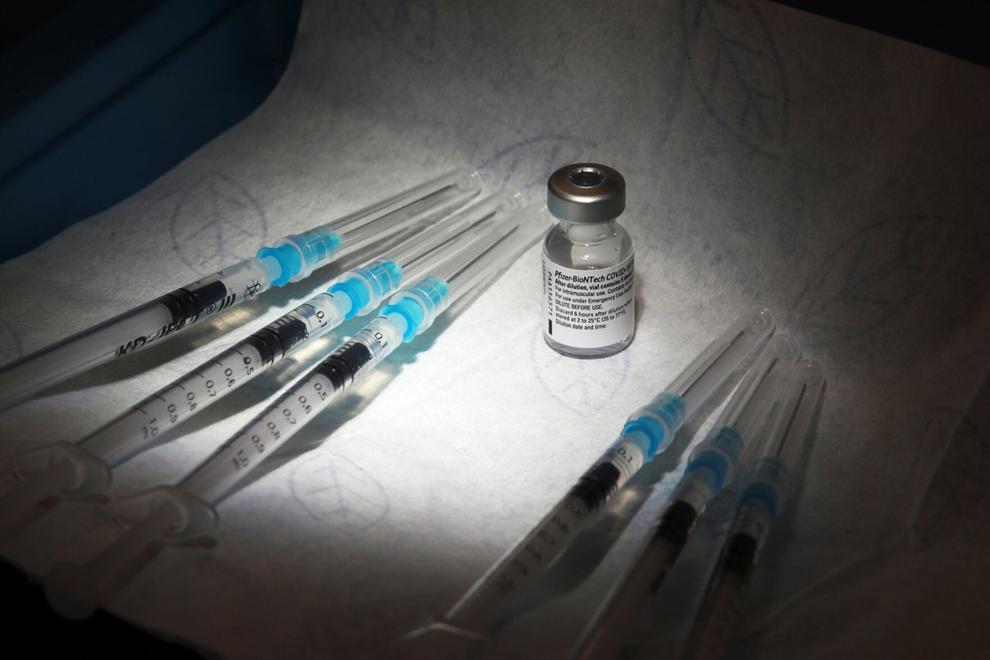 PADUCAH — Depending on where you live, getting a COVID-19 vaccine can still be a struggle. That's not the case in west Kentucky, where the wait to sign up isn't long.
You can get an appointment tomorrow at your local drug store, the county health department, or a mass vaccination site.
Edward Eades and Rebecca Crane said scheduling an appointment at Mercy Health - Lourdes Hospital in Paducah was easy.
"Just have to call the number and you get it," Eades said. That's something you couldn't say when the clinic first opened, due to low supply and high demand.
"We've seen a little bit of a decrease here recently," Mercy Health - Lourdes Hospital Director of Quality Tennille Rushing said. "We don't know if that's because there are more sites available than there were before, but I feel that maybe the tide is going to turn as more and more folks are seeing their colleagues, their coworkers, and friends and family get the vaccine."
As of Monday, the seven-day percent utilization of vaccine doses allocated to the state is at 81%. The state also reports that 1,558,463 Kentuckians have been vaccinated so far. 
So, what will happen when all the people who want to be vaccinated receive their shots? 
"We're in a situation right now where so many folks who wanted to be first in line, they wanted to get that shot, and now they have. And so now we have a few openings that are popping up across the state," Kentucky Lt. Gov. Jacqueline Coleman said.
If your community has vaccines it's not using, any steps for possible redistribution of doses will come from the Kentucky Department for Public health, headed by Public Health Commissioner Dr. Steven Stack.
"Our entire medical community across the entire state is working together to make sure, where we need our greatest supply, we're able to get there," Coleman said.
Coleman shared a story about an extra shipment of COVID-19 being given to the Owensboro community, and said Stack asked for the shipment back to distribute to another place in need. 
Currently, the state is allocating dosing by population, and there have been no public plans announced to change that method. In Kentucky's COVID-19 Vaccination Plan the state does have language that allows providers to redistribute COVID-19 vaccine doses. It states that if an organization wants to redistribute doses within or outside its organization, it must have or sign a provider agreement with the state. A provider agreement is a contract between a health care provider and the state outlining rules, and expectation of COVID-19 vaccine dosing. 
No plans have been announced, but the framework is already in place to allow vaccine providers to shift vaccine availability in west Kentucky.